GFCP's Surabaya Earthquake Preparedness project was featured at the 7th session of the Global Platform for Disaster Risk Reduction (GP2022) which took place from 23 to 28 May 2022 in Bali, hosted by the Government of Indonesia and co-chaired by Indonesia and the United Nations Office for Disaster Risk Reduction (UNDRR).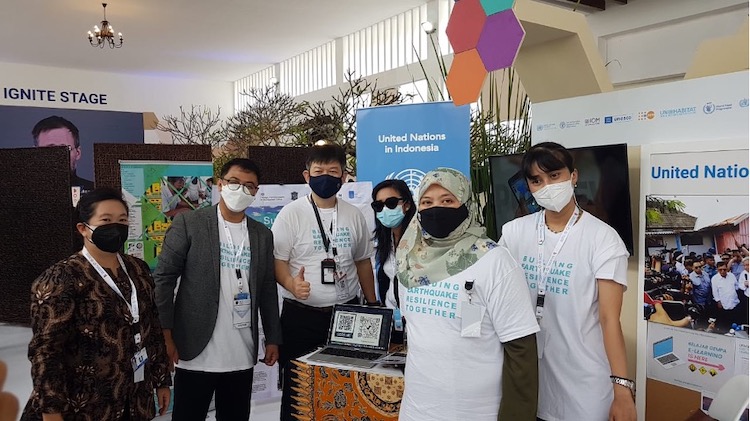 Participants at Global Platform for Disaster Risk Reduction (GP2022)
UN-Habitat, together with UK Foreign, Commonwealth and Development Office (UK FCDO), Mott MacDonald, and in collaboration with the Ministry of National Development Planning of the Republic of Indonesia (Bappenas), the Institut Teknologi Sepuluh Nopember (ITS) and Surabaya Government, showcased the experience of the Earthquake Resilience project implemented in Surabaya, Indonesia. The discussion focused on the urgency for developing participatory disaster management action plans to increase community resilience and accelerate the implementation of the Sendai Framework at the local, regional national and global level.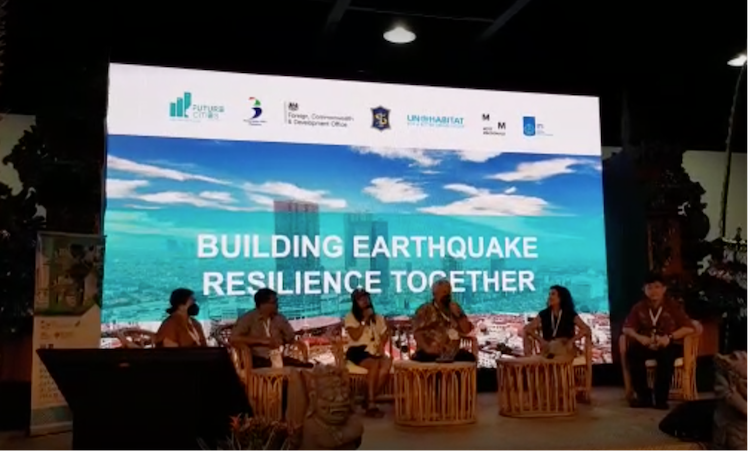 Panel discussion at GP2022
Additionally, the experience of the project's improvement through the lens of the UN-Habitat's SDG tool was shared as an innovative participatory approach among all partners to develop strategies to localise the SDGs at the Project level. Lastly, "Building Earthquake Resilience Together" was highlighted as a key message to achieve a more sustainable and disaster-resilient Surabaya.