On March 30, 2022, the Bandung Intervention team held an audience meeting with the Head of the City Secretary, regarding the transformation plan of the existing public transportation (Angkot). Following up on the meeting, the city agencies have started developing the implementation plan, with comprehensive assistance from the Global Future Cities team.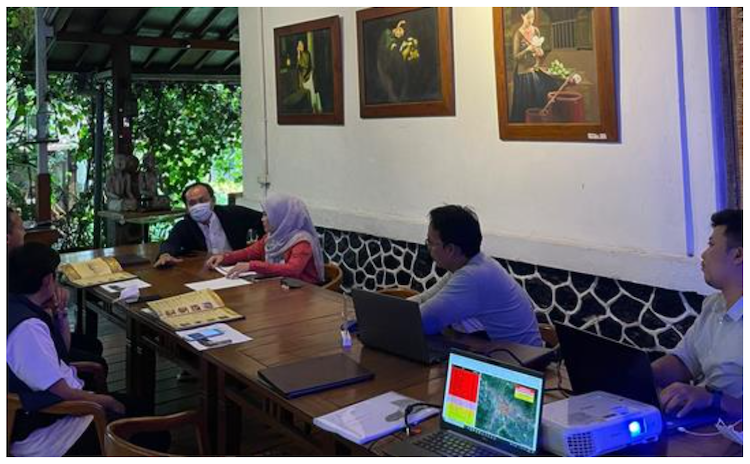 Important meeting held with the Head of the City Transport Agency to implement and formalise Bandung's transportation plans
The implementation plan includes the selection of Angkot routes, which was integrated with plans for future Bus Rapid Transit (BRT) Corridors. The implementation plan consists of the operational scheme, project timeline, detailed cost estimate, partnership mechanism, supporting regulation, supporting facility, funding mechanism, branding and campaign.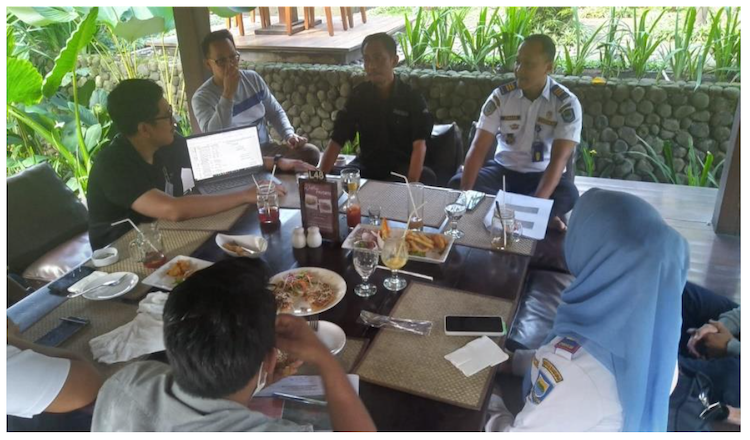 The team bonds over lunch whilst discussing the essential aspects of the plans – including the timeline, route selection, and estimated project costs
In the latest coordination meeting on May 18 2022, the team met with the Head of the City Transport Agency to determine the first four fundamental aspects of the implementation plans: route selection, operational scheme, project timeline, and detailed cost estimates. The Head of the City Transport Agency was heavily involved in the discussion and conveyed his ideas and concerns. The Bandung team also submitted a formal letter to formalise the plans comprising these four important aspects.
Throughout the meeting, we noted that the senior authorities were much more aware and involved as compared to previous phases of the projects and interventions. Their enthusiasm is a good sign, and we are optimistic that their enthusiasm will lead to a better, more integrated public transport system and result in a more sustainable future for Bandung.