The Pineapples awards, launched in 2019 by The Developer, celebrate placemaking that allows people to thrive, with an emphasis on the social and environmental impact of a project's design and development. The Pineapples are unique in their judging format and process. Shortlisted projects are visited by at least one judge, who assesses the quality of these places using methodology developed by the Design Council and shaped using the UN Sustainable Development Goals (SDG). All shortlisted projects are presented and judged in front of a live audience. This year, the presentations were held at a week-long major event from the 23rd of May until the 27th of May.


The Surabaya Urban intervention was shortlisted for the Pineapples 2022 Awards in the "International Future Place" category
The Surabaya Urban Transformation of Putat Jaya intervention, which is part of our Global Future Cities Programme in South East Asia, has been short-listed in the Pineapples awards "International Future Place" category. Francois Brikke, our Country Lead for Indonesia's Future Cities intervention, and Monique Suksmaningsih, our Surabaya Urban Team Lead, led a presentation about the project to the judging panel and shared the positive impact it has had on the community so far.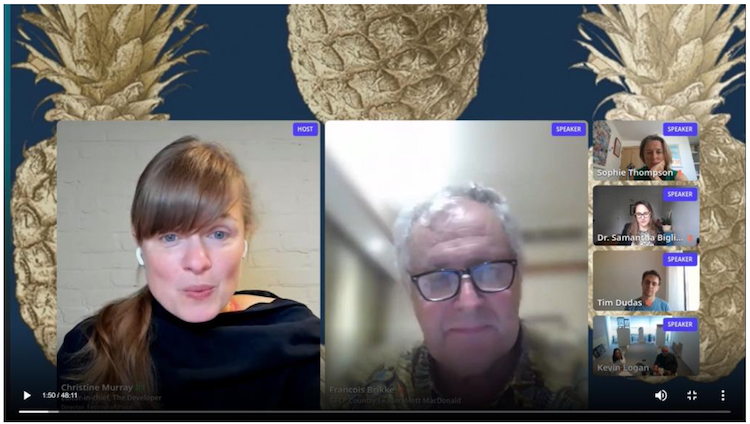 Francois Brikke, our Country Lead for Future Cities in Indonesia, leading the team and giving a virtual live presentation for the award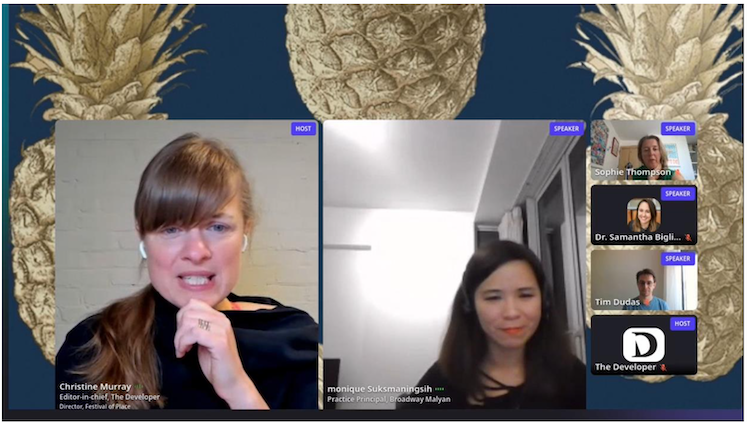 Our Surabaya Urban Team Lead, Monique Suksmaningsih, also presenting for the Surabaya Urban intervention
We are thrilled to be shortlisted in our category, and also immensely proud that our programme is the only one that was shortlisted across South East Asia. We look forward to hearing feedback from the judging panel. The trophy will be awarded at Boxpark Wembley on the 6th of July 2022 and follows The Festival of Place, an annual one-day summit where The Developer gather professionals and learn about how to make positive environment and social impact. All finalists will be featured in The Developer, on social media and in the Pineapples awards gallery along with a recording of their presentation.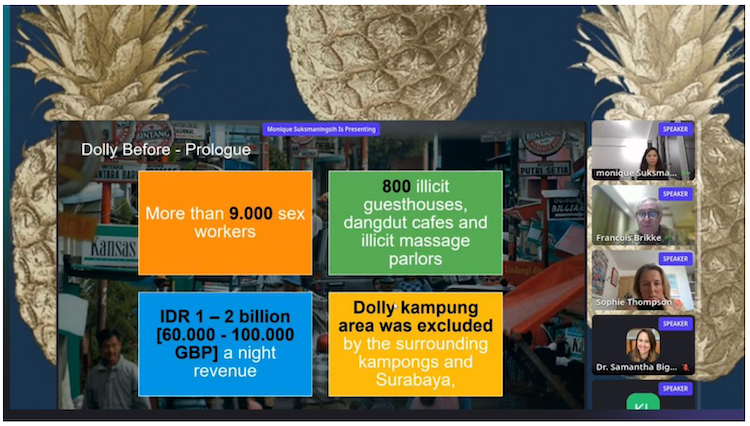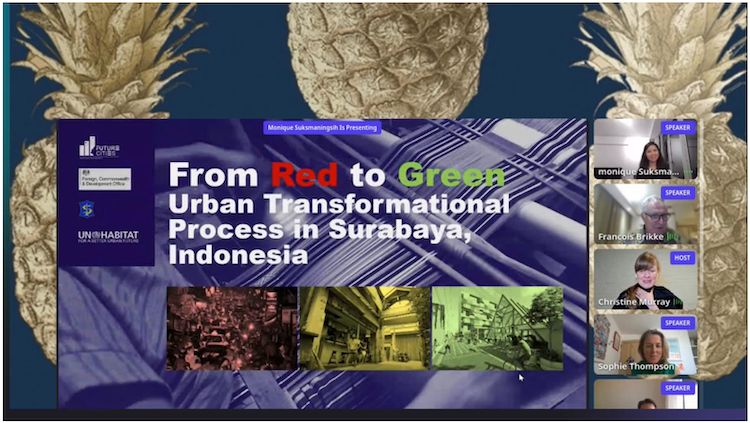 Some screenshots of our presentation and the positive impact we have brought on to the Surabaya community in Indonesia