The New Clark City Delivery Team conducted a market sounding webinar for the pilot affordable housing intervention in January, headed by the Delivery Team members Stephanie Tan-Hamed, Roy Brockman and Ian Simpson. They were accompanied by representatives from the City Partner, the Bases Conversion and Development Authority's (BCDA) Senior Vice President Jake Bingcang and Ryan Galura. The webinar was attended by a number of significant housing developers in the Philippines as well as large commercial and development banks.
Screen capture of the speakers in the market sounding webinar
The Delivery Team presented the key features of the pilot affordable housing scheme, including the site masterplan and residential typologies, housing demand, and the financing mechanisms. The primary aim of the session was to gain feedback or support from the private and public sectors for the team's proposal and vision for the affordable housing site. The market sounding event was structured to gain feedback on the overall viability of the project, private sector capabilities, and the maturity of the concept. Online polling questions were used to gain responses from the participants on a range of issues, including the acceptability of the housing mix, the optimal sharing in joint venture agreements, cooperation periods, and land leases.
Following the main session, 'one-to-one' market sounding sessions were held to discuss in-depth key concerns of the housing developers relating to the housing project structure, financial mechanisms, and the overall potential partnering arrangements between the developer and the BCDA. Pictures of the pilot housing scheme presented by the delivery team.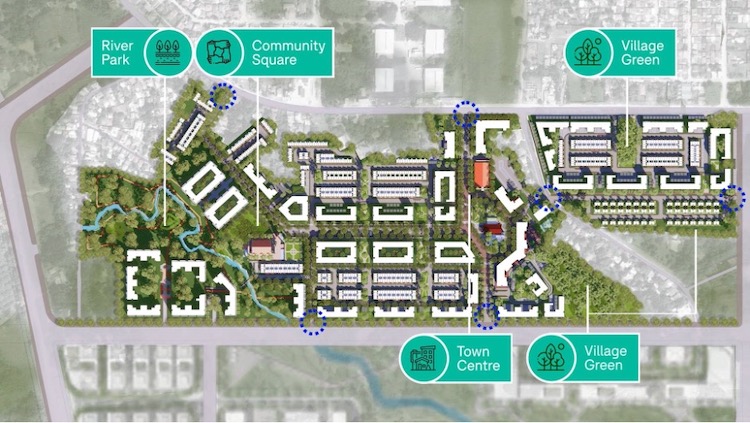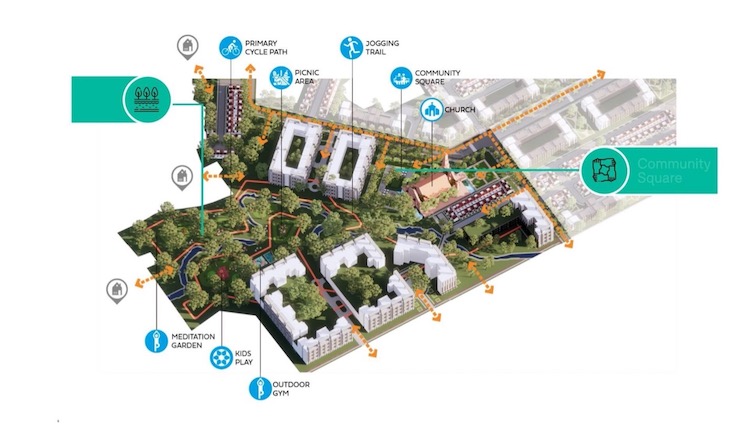 Pictures of the pilot housing scheme presented by the delivery team