The Role of Smart Mobility in Sustainable and Inclusive Urban Development
Challenges and Strategies of Iskandar Malaysia, Melaka, and Best Practices from West Midlands, UK
In an increasingly fast-paced world, the need for better and more efficient transportation system is becoming paramount. Yet, perennial transport issues such as congestion, road accidents, fatalities, and air pollution continue to frustrate commuters and affect transportation conditions around the world. By questioning the conventional and unsustainable auto-oriented development, more countries are starting to realize that the rapid innovation and deployment of new digital technologies in the form of big data, artificial intelligence, and remote sensing, can play a vital role in utilizing smart mobility to achieve sustainable and inclusive urban development.
On September 28th, 2020, the UK Prosperity Fund Global Future Cities Programme (GFCP) held a virtual dialogue and networking session as part of the Malaysia Urban Forum (MUF), to facilitate discussion and knowledge sharing around the role of smart mobility in cities. The session explored common challenges, risks, strategies, and learnings with mobility experts, senior city leaders, and stakeholders of the GFCP, specifically to investigate smart mobility challenges and solutions in Malaysia. Active engagement and input from the audiences informed a dialogue between diverse local and international stakeholders and has set the basis for continued collaboration.
As the third largest economy in Southeast Asia experiencing steady population and GDP growth, Malaysia has also embraced a tremendous increase in private vehicle ownership. In 2019, the nation's overall population was roughly 32.6 million,[1] while its total motor vehicle registration reached "31.2 million units, including cars, commercial vehicles and motorcycles", which was a "3.02 million units up from the mid-2017 figures released by the Malaysia Automotive Association".[2] However, such high reliance on private vehicles is not only due to the robust household income growth, but also auto-oriented spatial arrangement and a rudimentary public transport system,[3] where scattered urban fabrics and inadequate public transport availability, accessibility, and services make people difficult to commute without a car. Hence, the nation still has great potential and room for developmenton its public transit infrastructure, services, and management, particularly for local vulnerable and marginalized groups. Malaysia's experiences of coping with these mobility challenges can lend crucial and valuable lessons for others with similar urban mobility issues.
His Excellency Charles Hay, British High Commissioner to Malaysia, initiated the session with a keynote address emphasizing the impact of urbanization on climate, environment, community, and economically marginalized groups from a macro perspective. Noting the connection with the 26th UN Climate Change Conference of the Parties (CoP26), which UK will be hosting in partnership with Italy, he urged that continuously expanding cities – main contributors to pollution and GHG emissions – should play a key role in reducing carbon footprint and mitigating climate change, with sustainable mobility playing an integral role to this. He also emphasized the importance of working collaboratively internationally to tackle such challenges and share knowledge/learnings.
The forum further addressed the key topic of smart mobility solutions contributing to sustainable and inclusive urban development in Malaysia. Y. Bhg. Datuk Ismail Ibrahim, Chief Executive of Iskandar Malaysia Regional Development Authority (IRDA), presented on the strategic framework guiding Iskandar Malaysia's development. Situated at the southernmost tip of the Malaysian continent with direct links to Singapore, this fast-growing metro region has become the centre of East and West Bound Trade Shipping Lane. However, as its population is projected to double from 1.5 million to 3 million by 2025, the area would encounter serious congestion, urban sprawl, car usage, and extensive GHG emission if no actions were taken. Iskandar Malaysia has therefore developed a Comprehensive Development Plan and the Circle of Sustainability to guide regional development. The strategy combines wealth generation, environmental resource optimization, and low carbon initiatives, with wealth sharing and inclusiveness as the main goals. "The measure of growth is how prosperity is being enjoyed by the population at large and how it contributes to reduce the impact on the environment", Datuk Ibrahim affirmed in his presentation.
Deputy State Secretary of Melaka State Economic Planning Unit (UPEN), Datuk Salhah Bt. Salleh, also provided an overview of the mobility challenges faced by Melaka, a UNESCO World Heritage City in Malaysia. She demonstrated the significance of sustainable transport in supporting a healthy economy, shared prosperity, and wellbeing. The Melaka city centre faces major traffic congestion issues because of tourism influx and an expanded use of private vehicles. Currently only 1% of trips are made by public transport. With the aim to adopt alternative modes of transportation and reduce GHG emissions resulting from vehicular use, Melaka has initiated a Green City Action Plan. Key strategies included creating an integrated and new green public transport system, an AI-aided automatic management system, a smart vehicle parking system, and promoting the use of bicycles and walking. Datuk Salhah shared that "some initiatives on smart traffic lights could allow travelers to reduce travelling time from 40 to 15 minutes from entering Melaka into the heritage area", as an example of how Melaka is adopting smart technology to tackle some of the mobility challenges.
The next speaker, Matt Oakley, GFCP Delivery Team Lead from Mott MacDonald, presented on the ongoing transport interventions for the GFCP in Iskandar Malaysia and Melaka. He highlighted the importance of static and real time data for evidence-based urban and transport planning, inter-modality within transport planning to deliver an efficient service, as well as solid governance systems to implement successful data solutions for transport management. Oakley stressed that the delivery of "technology is not going to slow down smart cities but rather issues around data collaboration and governance". In other words, comprehensive operational plans that establish clear roles and responsibilities and foster close collaboration and inter-connectivity are the right paths leading to the success of transport projects.
Rita Reddy, the GFCP delivery team's Gender Equality and Social Inclusion Specialist, presented on how Iskandar Malaysia and Melaka's authorities will be capacitated to better integrate the views of marginalized and vulnerable groups throughout the projects' lifecycle from development to implementation. In times of COVID-19, online survey methods were used to engage and integrate the views of vulnerable people into the transport projects of the GFCP. A Gender Equality and Social Inclusion (GESI) consultative group has also been set-up for Iskandar Malaysia (and will be set up for Melaka in due course) to give voice to vulnerable and marginalized communities throughout the project implementation.
Lastly, Chris Lane, Head of Innovation, Transport for West Midlands (TfWM), UK, shared some best practices and strategies in transport innovation and future mobility in the context of UK's West Midlands Region, where its metropolitan county and combined authority area has an 2018 estimated population of 2.9 million, making it the second most populous county in England after Greater London.[4] Located at the heart of the country, with 90% of UK's market in reach within four hours, the region is a major transport and commercial hub and thus improving the regional connectivity and residents' travel behavior have become essential. In his presentation, Lane focused on future transport services such as data exploitation, automated mobility, 5G network, and then illustrated how cities could plan ahead to incorporate these and address existing and unforeseeable transport challenges. Lane introduced that TfWN is leading a new "£8 million consortium to open up vast amounts of travel data for vehicle makers, inventors, coders and entrepreneurs to develop new transport products and technology" by setting up a national data exchange platform named ConVEx,[5] which aims to "accelerate the development of new mobility products and services in the UK, including connected and self-driving vehicles, fleet operations, intelligent infrastructure and new freight and passenger services".[6] Furthermore, he underscored the way that the COVID-19 pandemic has changed daily life and travel patterns in the UK, and how Transport for West Midlands responded to these changes. Although reduced mobility had a positive impact on air quality and safety, it also had a negative impact on transport accessibility for essential workers that still had to travel daily throughout the pandemic.
As highlighted by the High Commissioner Charles Hay in his keynote address, over half of the global population are living in cities nowadays, and this number is estimated to reach 68% by 2050.[7] As a result, we face imminent mobility challenges due to overpopulation and scarcity of urban land, along with the long-term threat of climate change. Without alternative transportation modes that are effective and inclusive, marginalized groups who could not afford vehicles would be unjustly left out of the benefits of development. As we are undergoing an era of dramatic change where digital technology are shaping our society and the way we travel, it is more critical than ever to utilize these beneficial innovations to reduce the burden of the existing road and transit system, and to encourage close collaboration among different levels of stakeholders in carrying out integrated planning and management. In this way, equitable and accessible development can be achieved for all, which is also the pursuit of the GFCP.
Through a tight multi-stakeholder partnership among the UK's Foreign, Commonwealth and Development Office (FCDO), private sector Delivery Partners, 19 city authorities across 10 countries, and programme's strategic partner UN-Habitat, GFCP will continue to address absolute and relative poverty by enhancing inclusive access for all residents to employment opportunities and basic housing and health services via improved connectivity, integrated spatial planning, and management. Ultimately, the programme will dedicate to deliver the UK's strategic goal to support implementation of the UN's Sustainable Development Goal 11 to "make cities and human settlements inclusive, safe, resilient, and sustainable" and Goal 9 to "Build resilient infrastructure".[8]
To watch the recording of the event, click here
---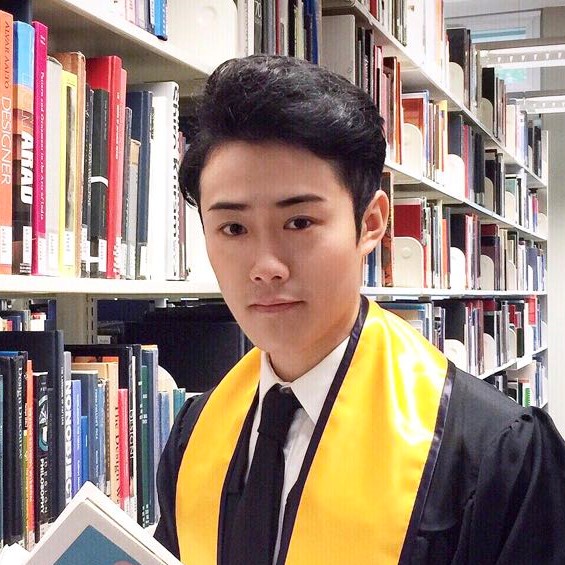 Yanghe "Michael" Liu is an intern at UN-Habitat's Urban Lab who supported the networking event. Michael is passionate about sustainable and comprehensive land use planning and urban design.
---