The Ankara Bicycle Strategy and Masterplan, as part of the Global Future Cities Programme since 2019, was launched at Ankara Metropolitan Municipality's Conference Hall on Friday, 19 November 2021. The project aims to promote cycling as a sustainable and innovative mode of transportation and create a cycling network in the city (video in English and Turkish).
The launching event, hosted by the Mayor of Ankara Metropolitan Municipality (AMM) Mansur Yavaş, featured the Ankara Bicycle Strategy and Masterplan stakeholders, including officials of Ankara Citizen Assembly, NGOs, scholars, representatives of foreign missions based in Ankara, and cyclist groups.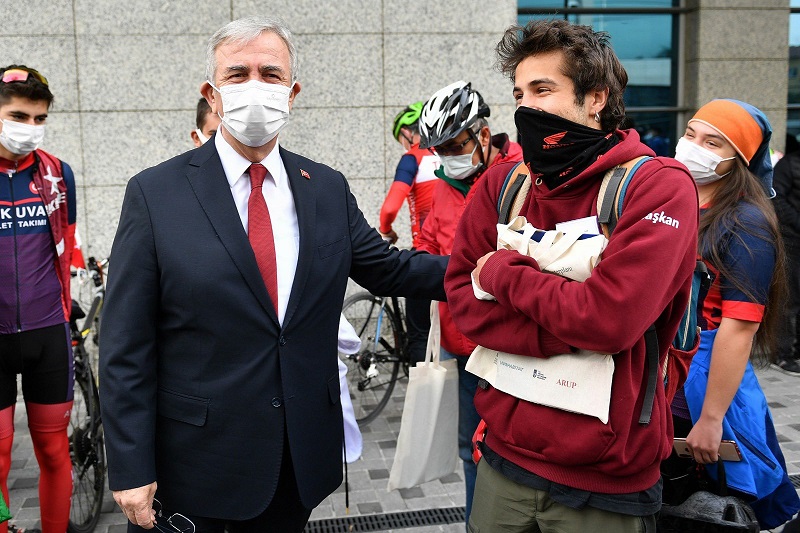 AMM Secretary General R. Serhat Taşkınsu, British Ambassador to Ankara Dominick Chilcott, AMM Head of Transportation Department Ali Cengiz Akkoyunlu, EGO General Manager Nihat Alkaş, UN-Habitat Local Advisor Mehmet Sinan Ozden and Arup Turkey Transportation Planning Leader Ali Şengöz delivered speeches on the significance of this project to create awareness and ownership among Ankara citizens for cycling and promote it as an indispensable mode for urban transportation.
The project is implemented in strategic partnership with UN-Habitat, close collaboration with Ankara Metropolitan Municipality, and working with Arup as the Service Delivery partner.