"Ever wondered why your great urban projects lacks financing? Or it failed approval mid-way? UN-Habitat SDG Assessment Tool, developed to guide project development and enhance project bankability by creating an SDG Profile that ensures viability, success, and sustainability, might be a solution to attract investment for financing and implementing sustainable urban projects", says Shaakira Chohan, UK FCDO Global Future Cities Programme's Urban Planning Expert.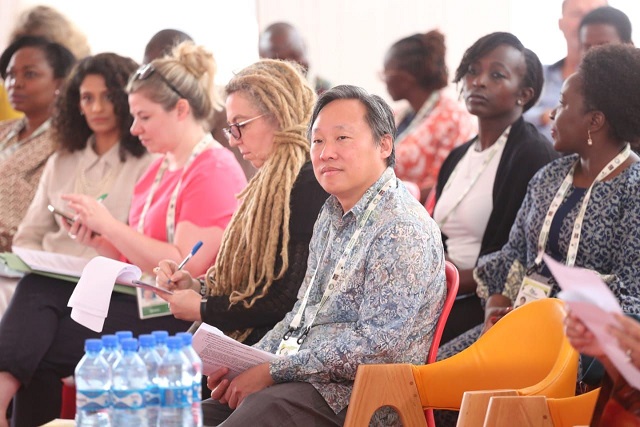 Shakira Chohan (first row fourth from the right) at the AfriCities Summit 2022
The United Nations estimates that it will take US$4.5 trillion a year until 2030 to achieve the Sustainable Development Goals. Compared to the current investment levels, this leaves an annual investment gap in SDG-critical sectors of around $3.1 trillion. However, this amount represents only 1.1% of the assets under management in the global capital markets.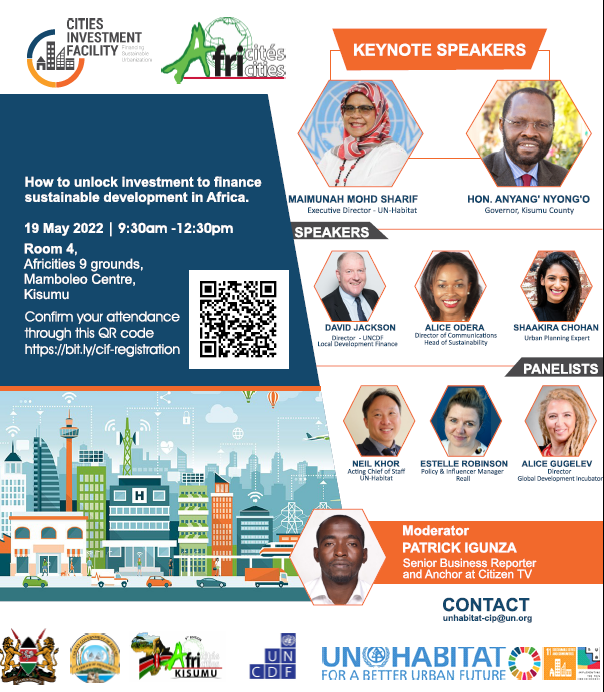 CIF event poster at the AfriCities Summit 2022
The SDG Tool successful application to the three UK FCDO Global Future Cities Programme projects from the Cities Investment Facility (CIF) portfolio in Malaysia, Nigeria, and Vietnam, were presented by Shaakira at the AfriCities Summit 2022 in Kisumu, Kenya. The UN-Habitat CIF hosted investor roundtable centered around unlocking investment in urban infrastructure projects in low- and middle-income markets that have traditionally struggled with project preparation and bankability. Today's Investment Roundtable seeks to create a platform, for the exchange of different experiences, on how to overcome key challenges and solve bottlenecks, to unlock investments to finance sustainable urban development.
Naomi Hoogervorst, Officer in Charge of the UN-Habitat Planning, Economy and Finance Section at the AfriCities Summit 2022