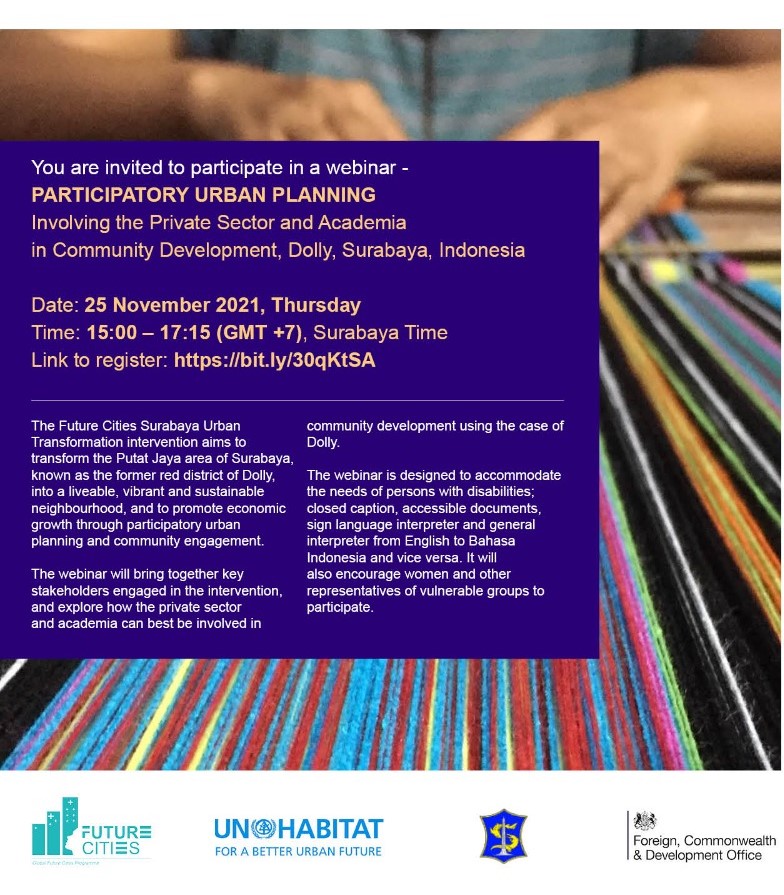 The Future Cities Surabaya Urban Transformation intervention aims to transform the Putat Jaya area of Surabaya, known as the former red district of Dolly, into a liveable, vibrant and sustainable neighbourhood, and to promote economic growth through participatory urban planning and community engagement.
The webinar will bring together key stakeholders engaged in the intervention, and explore how the private sector and academia can best be involved in community development using the case of Dolly.

The webinar is designed to accommodate the needs of persons with disabilities; closed caption, accessible documents, sign language interpreter and general interpreter from English to Bahasa Indonesia and vice versa. It will also encourage women and other representatives of vulnerable groups to participate.
Please register and join here.