A webpage, introducing and detailing the selected 26 UK FCDO GFCP Istanbul Sustainable Urban Mobility Plan (SUMP) projects, was launched to inform and engage Istanbul community and guests. The plan aims for innovative and inclusive transportation system focused on people and the environment, offering a mixed structure of safe, integrated, accessible and affordable mobility options that are compatible with Istanbul's unique geography and historical values. For example, transition to the low-carbon transportation is encouraged through the improvement of bicycle and pedestrian infrastructure.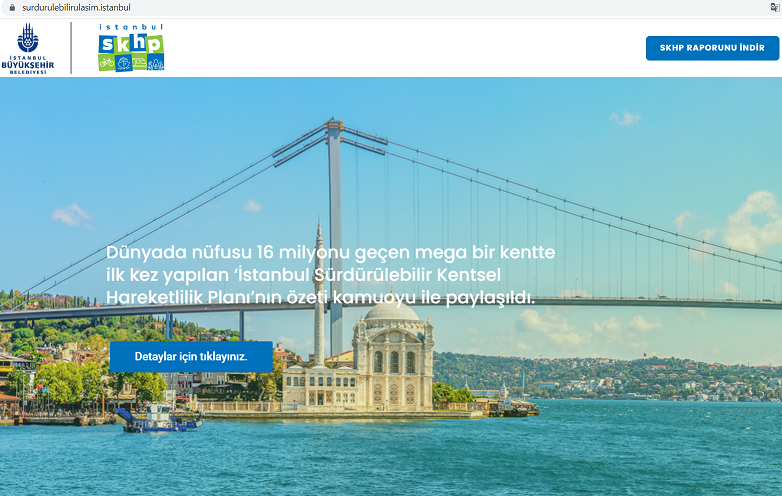 Snapshot of the Istanbul SUMP webpage
It is the first SUMP in the world for a megacity with a population of over 16 million. NGOs, professional chambers, Universities, experts, public and private sector representatives related to transportation, transportation system operators and other relevant stakeholders participated in the study.
The Istanbul SUMP has been developed by the Istanbul Metropolitan Municipality (IMM) within the scope of the "Global Future Cities Programme Turkey" supported by the United Kingdom Foreign, Commonwealth and Development Office (UK FCDO), UN-Habitat as their strategic partner, and the world's leading engineering and technical consultancy firm Arup.