Images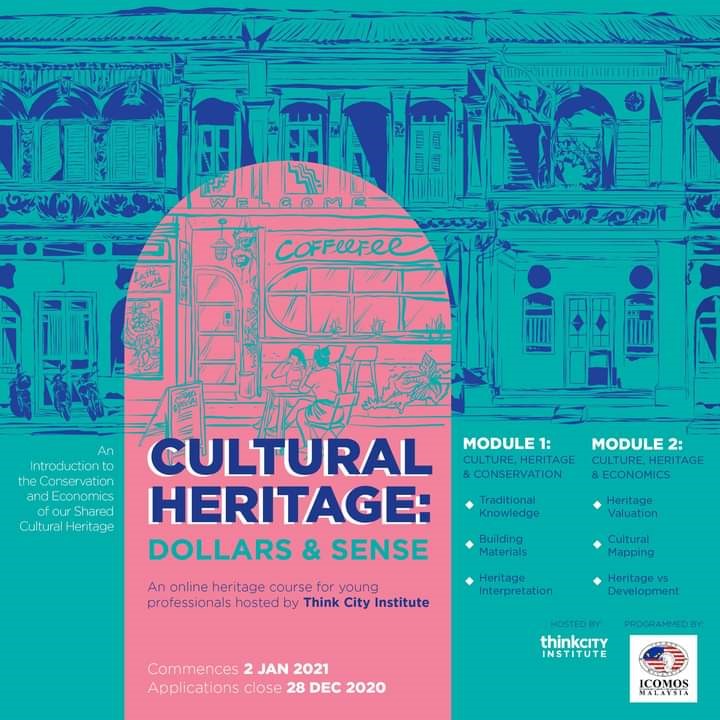 Is this a featured event?
No
Short Description
Calling all young architects, planners and anyone with an interest in city-making and heritage!
Presented by Icomos Malaysia and Think City Institute, and made possible with support from Citi, this online course is open to all individuals below 35.
Instructed by an international panel of experts in heritage, conservation and economics, this course provides a grounding in the social and economic value of cultural heritage, and the best way to utilise cultural assets in city planning.
To register, download the application form from bit.ly/dollars-and-sense-form and email it to duncan.cave@thinkcity.com.my, by 23:59 Malaysia time (UTC+8), on 28 December 2020. For more information, please contact Duncan Cave at the email address above.
Places are limited and preference will be given to those based in Asia Pacific.