Images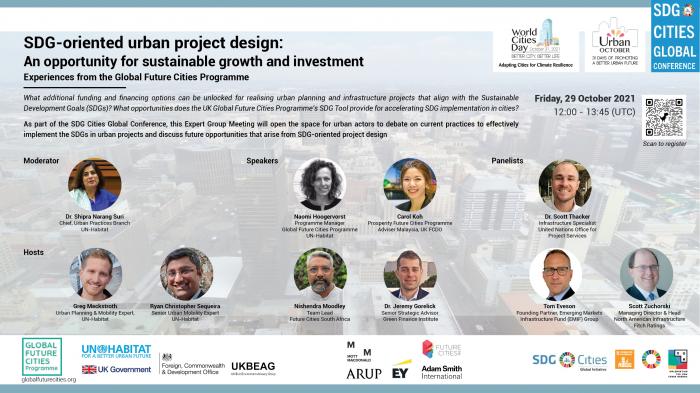 Is this a featured event?
No
Short Description
Friday, 29 October 2021, 12:00 - 13:45 UTC
This session will introduce UN-Habitat's SDG Tool and its application in project development within the Global Future Cities Programme (GFCP), while gathering insights from participants on their needs and preferences for tools that support the alignment of transformative urban development projects with the SDGs. It will be future-focused, looking at how to leverage private Environmental, Social, and Governance (ESG) project financing to ensure the realisation of SDG-aligned urban projects. The results will form a part of the recommendations of the GFCPs Expert Group Meeting.