The Success Story
Bangkok's transportation networks are developed on a model that lacks safe and comfortable public transport access to various destinations in the city. Furthermore, the implementation of mass transit stations to decongest strategic areas in the city has resulted in gentrification and displaced low-income communities. Too often, land around stations is redeveloped with a focus on growing economic opportunity – which ultimately results in negative consequences for residents. Top-down approaches to development have failed, regardless of their virtuous intention, because they have proved unsuccessful in accommodating the local way of living and the complex needs of stakeholders. Evidence elsewhere in the world shows that the collaboration and integration of stakeholders, community and urban disciplines are the key factors for achieving equitable transit-oriented development (TOD).
The UK Prosperity Fund's Global Future Cities Programme (GFCP) is currently drawing up a TOD plan (TODP) for Bangkok that will directly affect the future of communities and residents. Engaging the relevant stakeholders and keeping them onside throughout the duration of the development process is therefore crucial to its success. Some stakeholders have a direct role to play in the planning processes. Others are interested observers whose opinions are relevant and, if not supportive, can have adverse effects on the overall level of community and social backing for a project.
To avoid the replacement of existing communities during the development lifecycle, local residents should be included in the decision-making process. Communities should feel that their desires and aspirations are put at the same level of consideration as others. Residents and local businesses should be assured that the project will not harm their interests by introducing a higher cost of living and new competition.
For the case of Bangkok, the GFCP team is working with Phasi Charoen District Office and Bangkok Metropolitan Administration (BMA) to consult a wide range of stakeholders and engage with a great number of local communities. Our inclusive approach invites residents to help shape the future of their own neighborhood, with special consideration given to the voices of the most vulnerable in society, such as the elderly, children, women and other minorities. We use focus group discussion to explore stakeholders' in‐depth understandings and interpretations. We also obtain data from a purposely selected group of individuals rather than from a statistically representative sample of a broader population.
How does it work?
The research team brings together a small group of six to eight people per meeting to have an in-depth discussion. Each meeting takes approximately 1.5-2 hours at their community centre. In a focus group meeting, a facilitator asks questions while a notetaker records important issues. Groups are typically made up of residents of the same age and gender, so they feel comfortable sharing thoughts with their peers.
Due to time pressures and the COVID-19 pandemic situation, face-to-face engagement was a challenge. However, the GFCP team still managed to successfully conduct focus group meetings with 78 local residents, including vulnerable groups, 43 students and teachers, as well as private condominium developers. Complying with the central government's COVID-19 measures, we used different methods to approach each group - both online platforms and small in-person group discussions – with social distancing at all times. Furthermore, in order to cope with the second wave of the COVID-19 pandemic in Thailand, the team also conducted semi-structured face-to-face and telephone interviews with 22 key informants, including transport operators, police department, heads of local educational institutes, temple leaders, local businesses, hotel operators and SMEs.
We enjoyed good collaboration and strong support from active local communities and relevant parties – even under these tough circumstances. Thank you to everybody who contributed. By sharing your key insights and personal aspirations, you have helped provide recommendations and build strong foundations for the later stages of our work.
---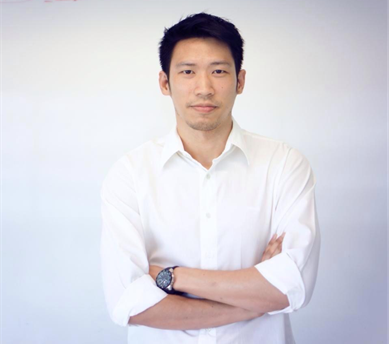 Author: Tridti Patarakiastan, Team Lead of Transit-Oriented Development (TOD), Thailand