"After the red-light district was closed, there was an identity void and economic difficulties. The economic difficulties also had an indirect impact on the surrounding community. Therefore, we wanted to bring Dolly to life with a new face," said Bintang Putra, a member of the GFCP community engagement team.
The economic and social impact following the closure of the red-light district has been significant. However, this didn't meant that young people no longer have opportunities to work. Through the Dolly Kita Colabs program, the Global Future Cities Programme (GFCP), in collaboration with the Seventeen August 1945 University Surabaya, has hosted a range of workshops for young people to encourage creative expression and equip them with valuable skills.
The goal of Dolly Kita Colabs is to encourage meaningful collaboration between creative mentors and residents, to empower Putat Jaya as a place, individual and community. Each workshop is followed by field practice and continues to involve the residents of Putat Jaya.
The workshops, which cover writing, photography, film, music and art, have been running since November 2021 and are scheduled to run until March 2022. Many of the mentors who are facilitating the workshops are young individuals. Ivan Darski, a photographer whose works appeared in national and international publications such as VICE and Al Jazeera, Wimar Herdanto, director of the film Terra Machine, which was screened at the Singapore International Film Festival, Jogja-Netpac Asian Film Festival, and Criterion Film heater Amsterdam are just a few of the program mentors, who have played a key role in shaping the hands-on sessions.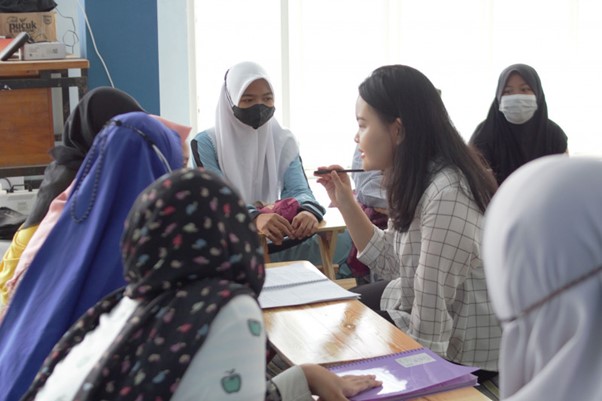 Writing is one of the many Global Future Cities Programme (GFCP) Dolla Kita Colabs workshops for Dolly's youth
During her seven-day workshop, the Dolly Kita Colabs programme's mentor Delya Oktovie Apsari invited the children for creative write and practice reporting in Putat Jaya. Commenting on her involvement, she said: "As a journalist, I'm always looking for new angles on stories. But, more importantly, I want workshop participants to write their own stories and create their own narratives". Over the course of the workshop, Delya discovered the extraordinary enthusiasm of the participants and one-of-a-kind writings.
Speaking to the works produced during Delya's session, a recipient of the Academic Excellence Scholarship from Bournemouth University in England said: "Their writings are honest and imaginative".
The works from all of the workshops will be displayed to the public in early 2022.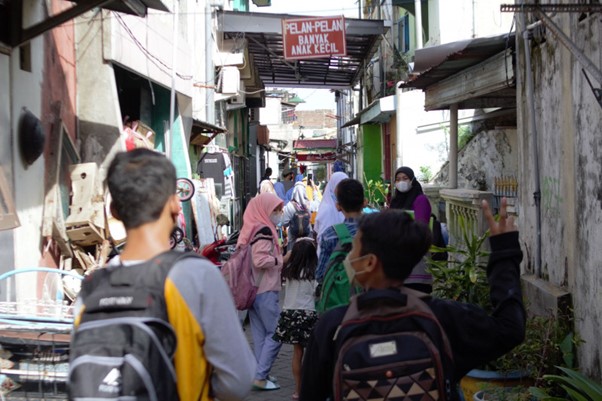 Participants of writing workshops tour Putat Jaya to visit former brothels, shoe factories, and the tomb of Mbah Kafiludin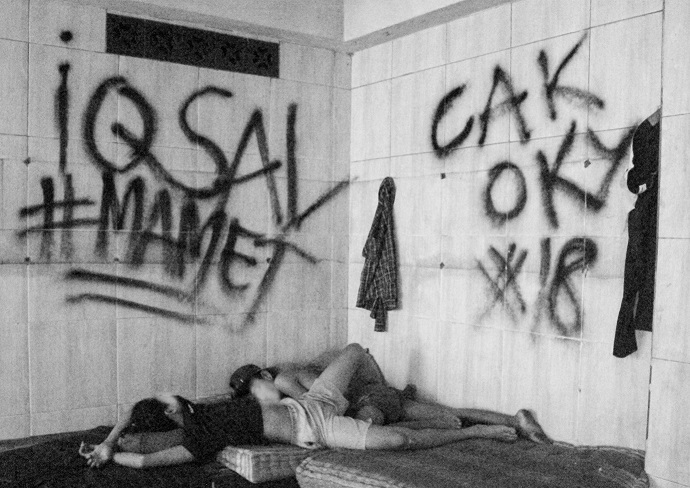 During their visit to an abandoned ex-brothel house workshop participants in Putat Jaya captured this picture