The urban transformation underway at Gang Dolly in Surabaya was shared as best practice with delegates at the 4th ACP-EC-UN Habitat International Tripartite Conference. The online event, called 'Slum Upgrading and Prevention in the Decade of Action' was organised by The Organisation of African, Caribbean and Pacific States (OACPS), the European Commission (EC), and the United Nations Human Settlements Programme (UN-Habitat).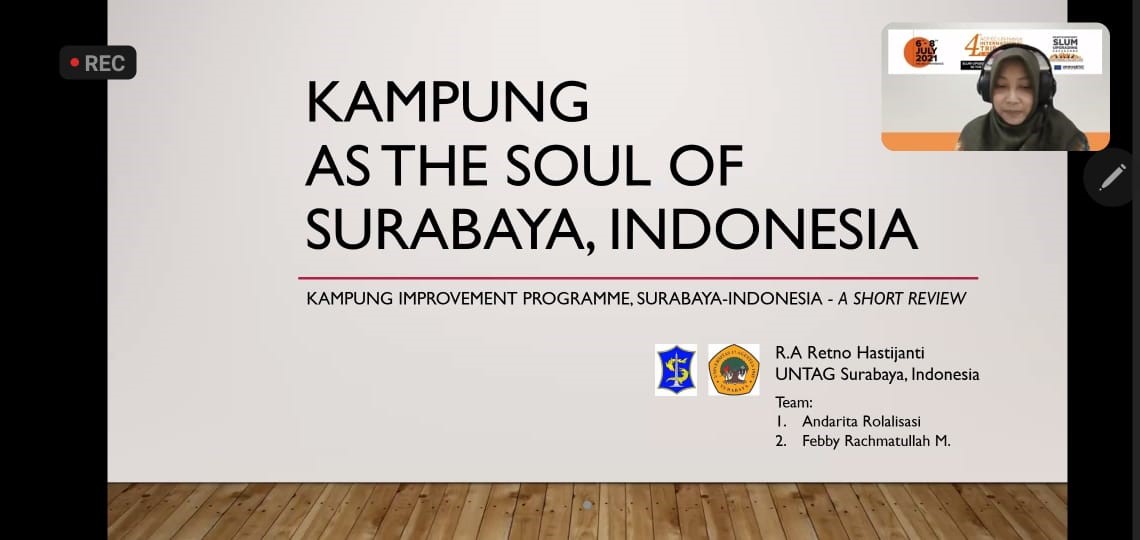 Deputy Team Leader, Retno Hastijanti presented the GFCP Surabaya Urban Transformation Kampung Dolly as a case study for the Kampung Improvement Programme in Surabaya – July 2021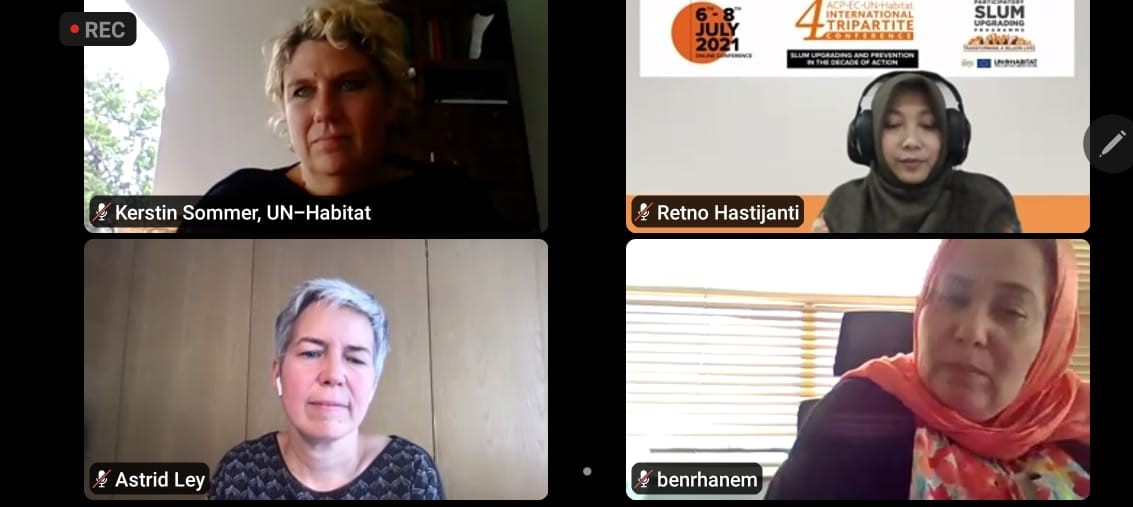 The participants for the Panel Discussion include UNTAG Surabaya, Government of Morocco, CODI – Thailand, TEMPEI - The Philippines Land Tenure and Slum Upgrading, Government of South Africa and LADB Brazil. The panel discussion was facilitated by Astrid Ley from Stuttgart University.
The conference took place online from 6 to 8 July 2021 within the framework of the global policy dialogue of the Participatory Slum Upgrading Programme (PSUP) implemented in 190 cities in 40 African, Caribbean and Pacific countries, initiated by the OACPS and financed by the EC. The schedule discussed the setbacks and impacts of COVID-19, including inequalities and poverty, as well as the urgency to heed the wake-up call of "building back better".
GFCP Surabaya Urban Transformation was presented as a case study in the first working session: Scaling Experiences from Around the World. Alongside other internationally recognised best practices across all regions, the group identified the key elements for successfully upgrading slums at scale. This has highlighted that Surabaya Urban Transformation serves as model for slum development across the world.
From the panel discussion, several recommendations were made. These included:
Slums are an indicator of urban poverty and exclusion across many cities in the ACP. To achieve equitable urban development, they must be fully integrated in the management and governance of both national and urban development.
Slum upgrading requires an integrated, people-centred, and participatory approach. Progress relies on policy mainstreaming to reach scale and mobilise finance.
There is no one size fits all solution. Scaling slum upgrades and prevention need a diversity of approaches with a multi‐sectoral approach.
Learning and exchange between regions should be encouraged to identify the key factors for upscaling and success.