"There were very few rights-based groups" reminisced Ms. Thanam Visvanathan-Suresh, co-founder and former President of the Johor Women's League (JEWEL), "and a lack of understanding of what that actually means." JEWEL, a non-governmental organisation (NGO) set up in 2008, is dedicated to advancing the rights and status of women and children in the state of Johor, Malaysia. Ms. Thanam continued: "Back then, community work was more focused on charity, on giving support and handouts."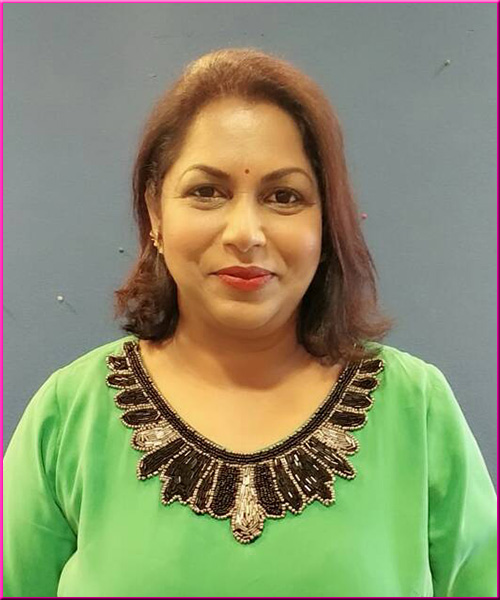 "The system was fairly patriarchal and rigid, it felt like not much could be done, but even then we realised the need for tenacity and the weight of our collective voices. Now, we take for granted that there are women-related executive committees in various parts of government."
One such committee is the Gender Equality and Social Inclusion (GESI) Consultative Group that was successfully set up to support the Global Future Cities Programme (GFCP) in Iskandar Malaysia. The GESI Consultative Group was created by the Iskandar Regional Development Authority (IRDA), in line with the region's social inclusiveness agenda, as a permanent channel to ensure local communities are able to provide their input to current and future projects beyond the GFCP.
Ms. Thanam currently serves as the Chairwoman of the GESI Consultative Group, which consists of NGOs, community leaders and representatives from civil society. The ultimate aim is for the group to be consulted throughout the design and implementation of IRDA projects, and also participate in State Executive meetings such as Steering Committee meetings and Technical Working Group meetings.
"It is good that considering GESI is mandated as part of the GFCP projects," said Ms. Thanam. "It definitely speeds up the uptake by government to embrace GESI concerns. IRDA as a whole always tries to be ahead of the curve, and the establishment of this group is therefore something to be greatly welcomed."
"Typically it is us who are fighting for a chance to speak and to be heard, but for the first time, this opportunity has been dropped on us and it is making us sit up," she continued.
While Ms. Thanam represents the voices of women and children, she is happy to see that other marginalized groups like the Orang Asli or indigenous population of peninsula Malaysia, are also represented. "Development is inevitably coming to all of us – our voices must be heard, and inconvenient truths must be discussed."
As Chairwoman, she has big plans for the GESI Consultative Group members: "I think it's important for us to increase our own understanding and vocabulary around GESI issues, and to think strategically about how it relates to transportation and the GFCP projects. We want to raise the bar in terms of the impact these projects will have, and to do that, we ourselves have to be more informed and bolder in our role as community representatives."
With all the effort that she and her fellow colleagues in the committee are putting in, Ms. Thanam hopes to see major positive impacts in the near future. "With all the planned infrastructure," she reflected, "women should be able to find employment and provide input and expertise across all levels of development."
This is already the trend in many urban planning departments of major cities across Malaysia. Majlis Bandaraya Petaling Jaya, Majlis Bandaraya Shah Alam, Majlis Bandara Ampang Jaya, Majlis Bandaraya Pulau Pinang and Majis Bandaraya Seberang Perai, as well as PLANMalaysia, the federal authority tasked with national land, town and country planning, are all headed up by women.
"I also expect that public transport will be better and more reliable," Ms. Thanam added. "Women and girls are major users of public transportation and they should be able to do commute to work or travel for other purposes reliably and safely."
With the design and implementation of the GFCP projects in Iskandar Malaysia, and the establishment of the GESI Consultative Group to provide community input, Ms. Thanam's hopeful scenarios are well on their way in becoming a reality.
The UK Prosperity Fund Global Future Cities Programme (GFCP) is working with the Iskandar Regional Development Authority (IRDA) and stakeholders to develop long-term solution to optimize the transport & mobility system to support the rapid population growth in Iskandar Malaysia. A coordinated mobility strategy will enable better-informed urban and transport planning decisions in fact growing Iskandar Malaysia through two interventions:
Smart Integrated Mobility Management System (SIMMS) Implementation Strategy
Creating enabling conditions for data utilization & management for Evidence-based Urban and Transport Planning (E-bUTP).