Bangkok is set to benefit from a new flood management system that uses existing infrastructure and the latest digital technologies to better predict and respond to heavy rainfall. Therefore, successfully 'onboarding' our City Partner, the Bangkok Metropolitan Administration (BMA), to this flood management Decision Support System (DSS) is a key milestone in the intervention programme.
On 31st May 2021, a workshop was completed with BMA to introduce them to the DSS, which is hosted in Moata, a smart infrastructure platform that visualises the performance of the existing assets, enabling operational optimisation and focused maintenance. Each BMA user was given log-in details for this web-based portal prior to the event. This meant that they could individually follow the live demonstration and ask questions related to their experience during the workshop.
BMA users can now log-on to the DSS platform at any time to see historic and real-time rainfall data in Bangkok. Further onboarding workshops will be held with the BMA soon, as additional features are added to the platform, such as the rainfall 'nowcasting' function, which predicts precipitation in the next few hours. Users can then access flood event predictions obtained from running the nowcast data through the detailed flood model that we have developed for the study area.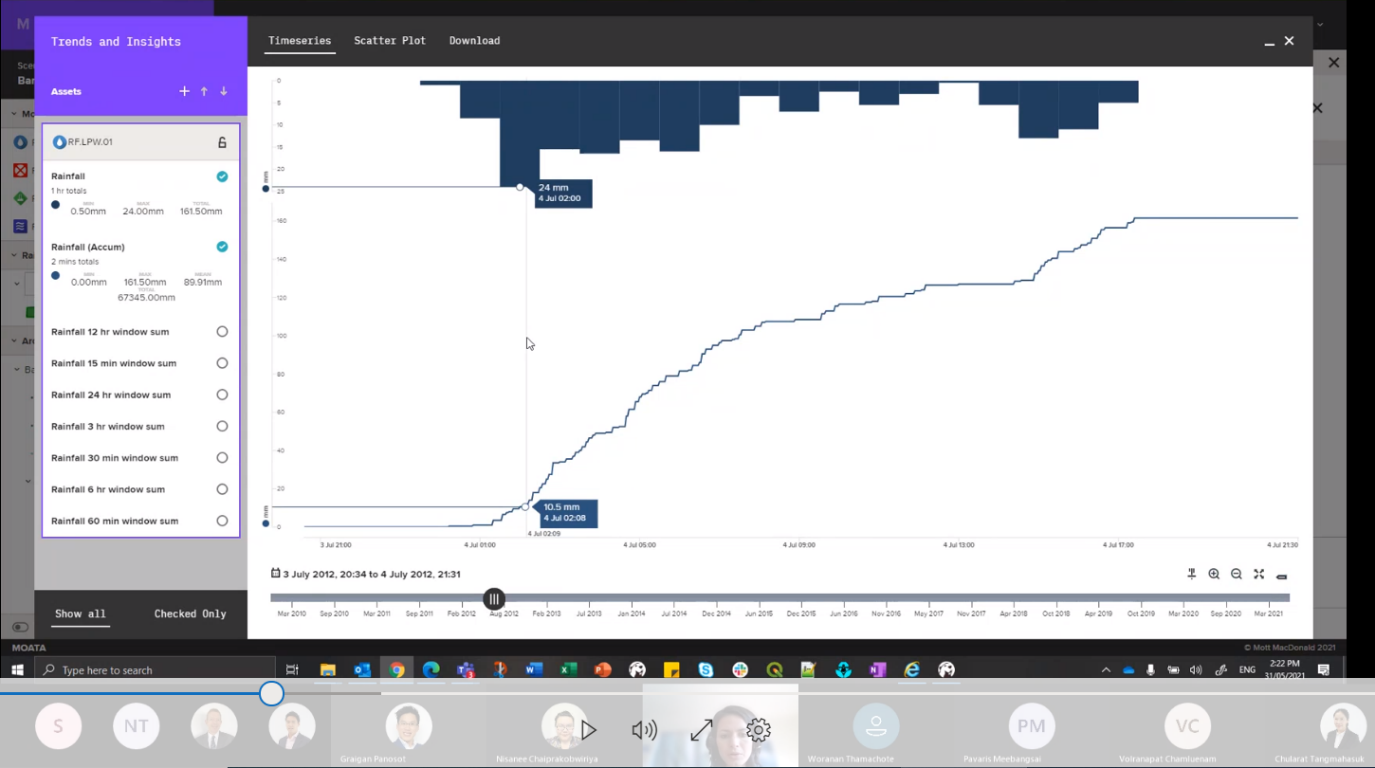 Introducing the new DSS platform with City Partner (BMA) during the 'onboarding' session