In April 2021, the Surabaya Urban Delivery Partnership teamed up with Gendhis Goods - a Surabaya local product brand – to organise an entrepreneurship training and mentoring session for Putat Jaya Micro, Small & Medium Enterprises (MSMEs). The workshop focused on encouraging collaboration between different MSMEs to create gift hampers for the Lebaran holiday during the Eid Festival. The aim was to increase product sales through effective marketing. Rather than create a brand new product, the session raised awareness about the existing entrepreneurships skills in the community and promoted Putat Jaya MSME products.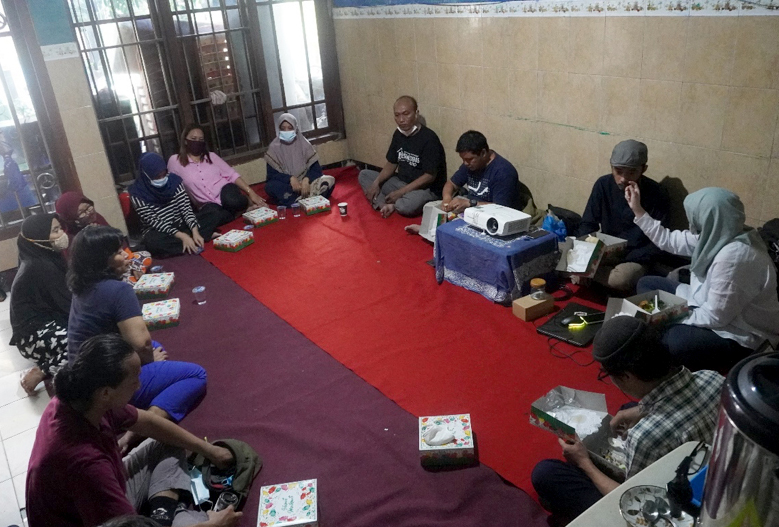 Entrepreneurship training and mentoring in packaging and digital marketing to create Hari Raya hampers while encouraging collaboration between different MSME players in Putat Jaya – April 2021
During the workshop, Gendhis Goods provided training and mentoring for MSMEs to create content for a digital marketing platform. They also shared knowledge and insight on MSME products that are currently in demand, as well as training to create more variety in product ranges.
The training workshop proved a success – and the Putat Jaya Lebaran hampers all sold out. Orders were received from customers in Surabaya, but also other cities in Indonesia. This initiative has helped Putat Jaya MSMEs to increase their revenue and gain knowledge in product innovation. It has helped to broadcast the Putat Jaya brand across Surabaya and Indonesia – and will encourage future collaboration between MSMEs in Putat Jaya and Surabaya.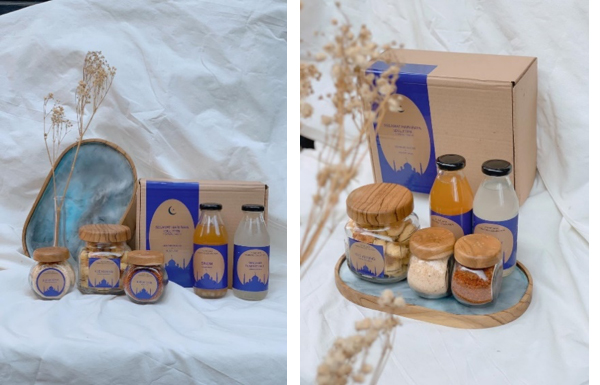 Hari Raya hampers in collaboration with Putat Jaya MSMEs and Surabaya Local Products
Authors: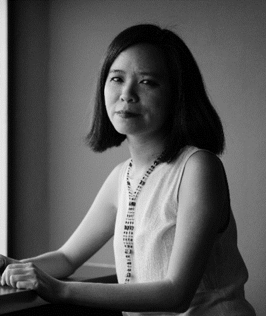 Monique Suksmaningsih, Project Manager, Global Future Cities South East Asia, Surabaya Urban Transformation, Indonesia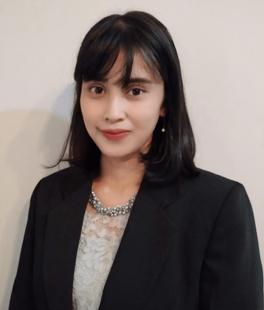 Shaendy Widyaswara, Assistant Project Manager, Global Future Cities South East Asia, Surabaya Urban Transformation, Indonesia