In celebration of Women's History Month, we are highlighting one of Dolly's most extraordinary, courageous, and inspirational women.
Global Future Cities Programme, Surabaya Urban Transformation launched a podcast with Dolly local hero Lilik Sulistiowati, also known as Mami Vera. By speaking to Vera, we wanted to raise awareness about the negative stigma faced by vulnerable groups in Dolly, with the aim of improving their lives in the future. Vera provides a neighbourhood shelter called 'Abdi Asih' for children with HIV and survivors of human trafficking. Currently, there are 48 children and 22 women living with HIV under her care.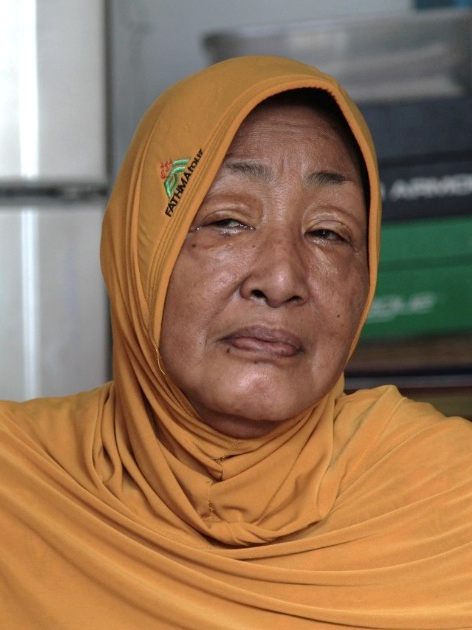 Mami Vera, Dolly local hero of Surabaya, Indonesia. Photo by: Fully Syafi
In the podcast session, Vera openly shared the stories and experiences from her neighbourhood. She vividly described the extensive challenges for the members of her shelter before and after the closure of the historic red-light district. Vera told how women and children living with HIV are disproportionately affected in every aspect of their lives. Misconception has led to discrimination against children with HIV. Negative labelling of the women has affected their mental health and slowed progress towards long-term social transformation.
Gender inequality in education for girls and children from poor families has also increased significantly for children living with HIV. For the women, discrimination and stigma have restricted their social autonomy and economic opportunities, leading them to experience severe social injustices and violence.
Dolly is an example of social transformation that relies on the citizens of Surabaya to shift collectively towards greater inclusivity and acceptance of its past. However, gender bias and negative stigma continue to create huge barriers for many of the most vulnerable in society.
Listen to the Podcast featuring Mami Vera here: https://youtu.be/KkhuAw6lcBY
Author:
Chandra Sugarda, Gender Equality and Social Inclusion (GESI) Lead, Indonesia