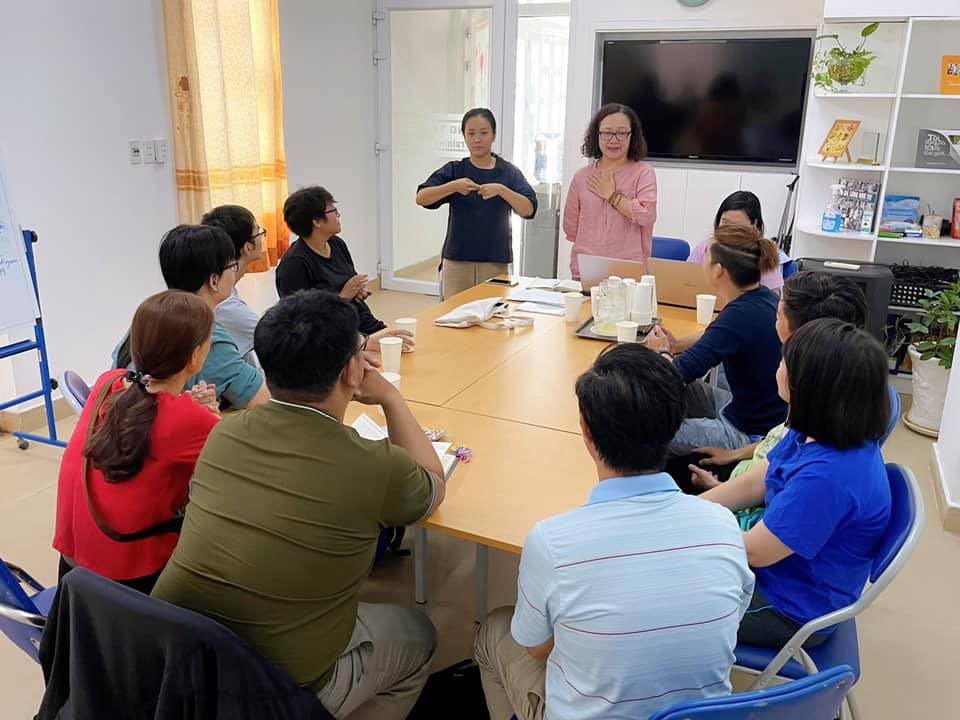 STS GESI group engaging with people with disabilities to better understand their needs and daily transport challenges.
The Success Story
Ho Chi Minh City (HCMC) is committed to take action to reduce its chronic dependency on private transport for mobility. With a population of nearly nine million, Vietnam's largest city is reliant on private transport that contributes to worsening congestion and harmful emissions. Public transport (PT) services are currently limited, with buses and water taxis providing the main alternative to private ownership – an imbalance in modal share that adds to economic inequality and poor access to opportunity among disadvantaged groups in society.
However, the situation is starting to change, with a wide range of existing and planned mobility services across HCMC. For example, the HCMC Smart Ticketing System (STS) is designed to encourage and enable interoperability amongst independent large-scale investments in smart ticketing. This initiative will ensure a broad variety of payment options to serve passengers of all backgrounds meeting gender and social inclusivity principles. People with disabilities (PwDs) are either exempt from paying or benefit from discounted tickets for public transport, as defined by regulations. Seats are also reserved for their use where possible. However, despite this broad recognition of PwDs and the benefits afforded to them, PWD's remain among the most marginalised groups in society and suffer from fewer opportunities to access public transport. For the physically disabled, barriers to mobility range from uneven pathways and lack of wheelchair ramps to inconveniently restrictive bus interiors. Furthermore, the public transport system does not support the blind and the deaf due to a lack of appropriate training of staff on public transport and poorly design communications channels, amongst other restrictions.
The STS intervention aims to establish the groundwork for city-wide smart ticketing for HCMC's public transport network and development of technical requirements and fare policy suggestions that are gender-responsive and socially inclusive – so that nobody is left behind as pledged by the 2030 Agenda for Sustainable Development, as initiated by the United Nations.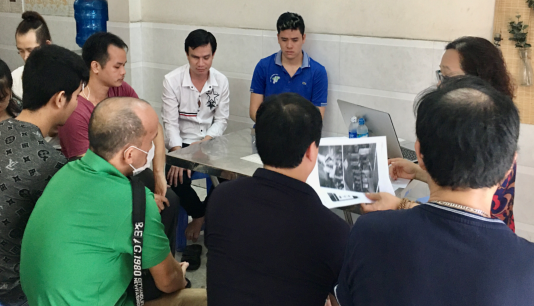 Consultation Sessions
For each engagement session with PWD, our Gender Equality and Social Inclusive (GESI) team invited small groups of eight to 10 people to join an in-depth discussion. Each meeting took approximately two hours, arranged at a convenient location for each group. In each focus group meetings, a facilitator introduced the topic and invited views on a range of themes, while a notetaker recorded important findings. Groups typically consisted of people with similar disabilities, and the same age range and gender to ensure a more comfortable environment for them to share their thoughts with the group.
Due to the necessary restrictions imposed due to COVID-19 in Vietnam, we were able to conduct physical (face-to-face meetings) with strict social distancing measures in place.
Our GESI team managed to successfully conduct focus group meetings with 38 PwDs of which 11 were visually impaired, 11 deaf/hard of hearing and 17 with mobility impairments. Groups consisted of students, teachers, employees of various organisations, lottery ticket sellers and homemakers. The consultation sessions led to the contribution of many feasible ideas and voiced their sincere hope that an improved public transport system will eventually reach the disabled community and other disadvantaged groups throughout HCMC.
The GESI team enjoyed good collaboration and strong support from locally-active NGOs (Non-Governmental Organisations) including DRD (Disability Research and Capacity Development Center in Vietnam) and PARD Vietnam, despite the pandemic. The STS intervention team would like to take this opportunity to thank everyone who contributed. By sharing your key insights and personal aspirations, you have helped develop recommendations to strengthen the foundations and principles of GESI-responsive designs in later stages of our work.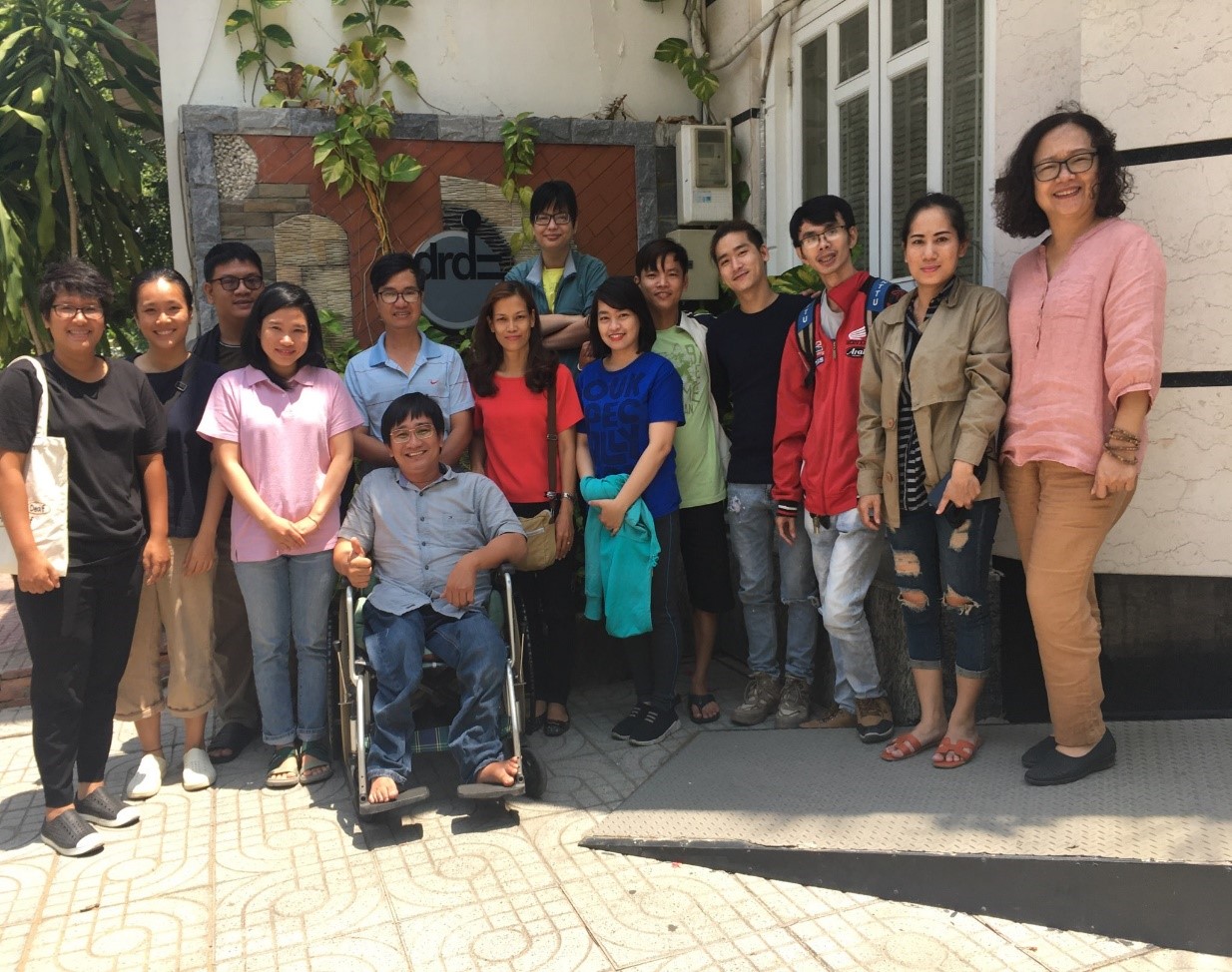 Author: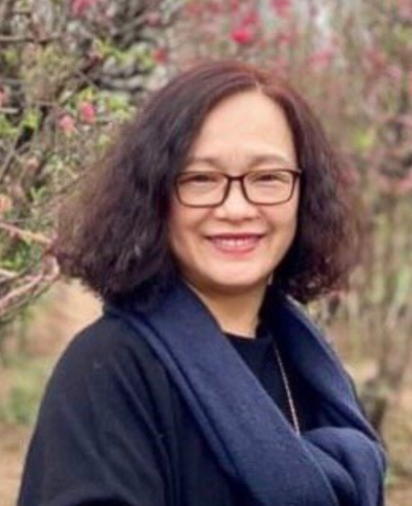 Hoang Hong Hanh, Gender Equality and Social Inclusive (GESI) Lead, Vietnam, Global Future Cities Programme