Accessibility remains a crucial consideration in sustainable urban development and is underpinned by global conventions such as the UN Convention on the Rights of Persons with Disabilities (CRPD), national disability laws, equality legislation and universal design principles. Accessibility is a primary focus of the Global Future Cities South-East Asia Programme, which aims to promote equal access to the physical environment, information, transportation and other public facilities and services for persons with disabilities. Since its inception, the programme has considered accessibility as part of broader efforts to integrate Gender Equality and Social Inclusion (GESI) in the design, planning and implementation of transportation, climate resilience and urban planning projects.
Addressing accessibility challenges and promoting good practice in this area has been done in many ways. Firstly, at the programme design level, we adopted an accessibility lens to identify the impacts of project interventions on persons with disabilities. We also developed an inclusive results framework for the programme, which captures performance against key performance measures (KPIs) disaggregated on account of disability wherever possible. Secondly, at the programme implementation level, accessibility has been successfully considered across the city interventions through inclusive design approaches, disability-responsive consultation and engagement and capacity building activities.

Surabaya, Indonesia

As part of earthquake resilience readiness in Surabaya, Indonesia, our intervention teams partnered with the School for Students with Visual Disability to design a disability-inclusive evacuation route, an earthquake mitigation and evacuation training device for visually impaired persons, and a dual use mitigation and evacuation guidelines book for both visually abled and visually-impaired persons. This was followed by facilitating evacuation simulations that target communities with visual impairments to future-proof the routes. Our team is currently working on making the earthquake mitigation and evacuation training device for visually impaired persons open source. Once we do so, the device will be accessible to the wider visual disability community around the globe.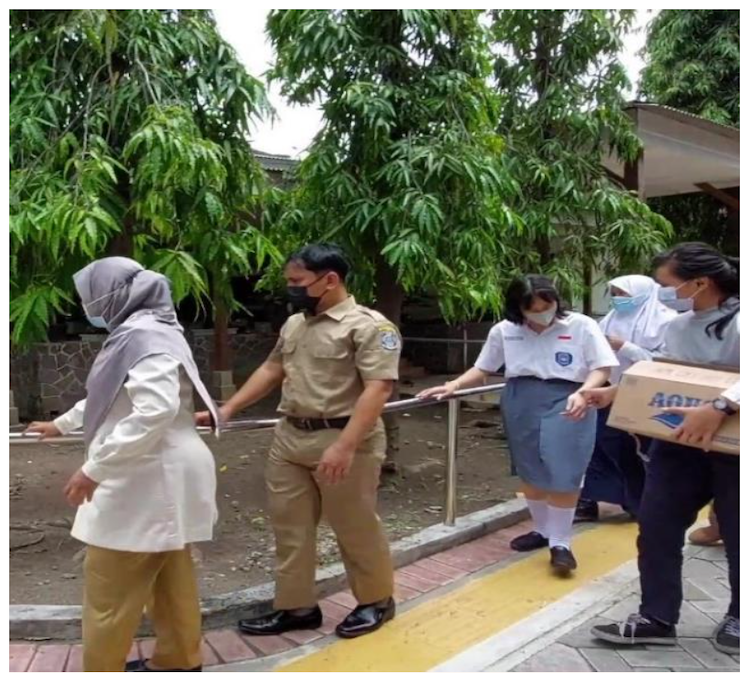 A simulation exercise for the visually impaired in Surabaya, Indonesia. We built a disability-inclusive evacuation route based on feedback from the teachers and students at the school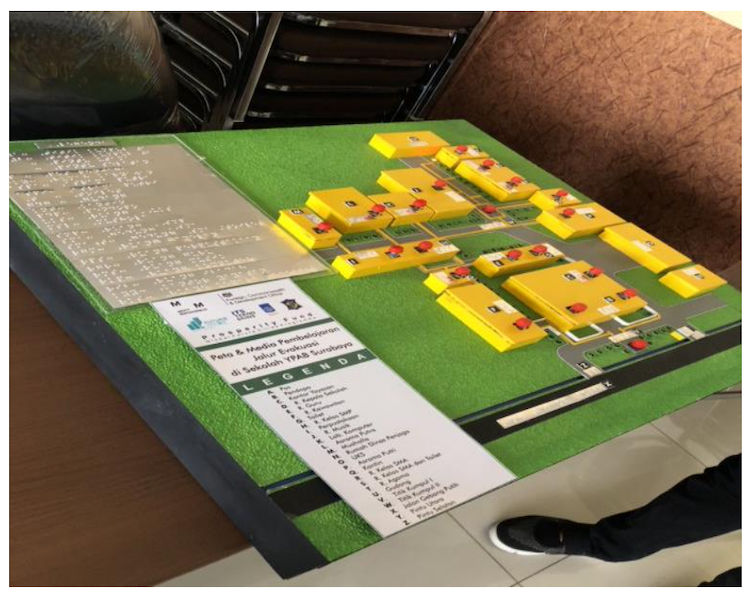 Our evacuation map layout in Surabaya's YPAB School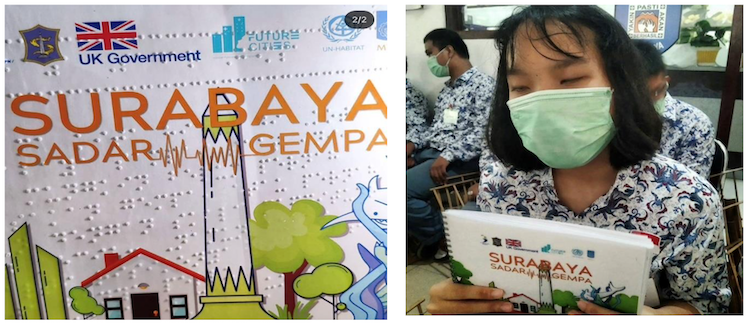 A dual-use earthquake evacuation guideline book, especially written in braille for the visually impaired
Ho Chi Minh City, Vietnam

The Smart Ticketing System (STS) intervention in Ho Chi Minh City, Vietnam, is expected to increase accessibility to public transport services, especially for marginalised groups. We prioritised consultation with persons with disabilities and representatives from local civil society organisations such as Disability Research and Capacity Development Vietnam (DRD). We also identified travel behaviours and the barriers faced in accessing public transport to determine the types and methods of smart tickets that people with visual, hearing and mobility impairments would prefer. This enables us to be more understanding and aware of the impacts of aspects of our interventions, including Smart Ticketing Systems, upon the community.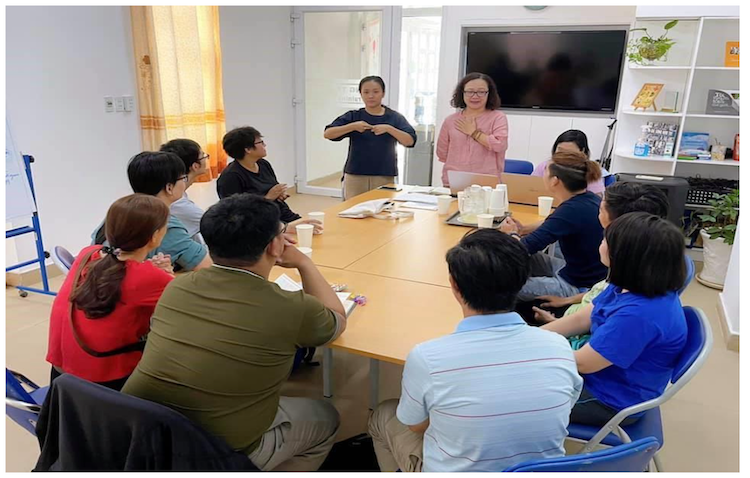 STS intervention team in Vietnam engaging with PwD to understand their needs and daily transport challenges

Iskandar Malaysia & Melaka

In Malaysia, the Green Transport Implementation Masterplan, Green Bus Network Implementation Plan and Heritage Area Integrated Mobility Plan in Melaka, along with the Smart Integrated Mobility Management System in Iskandar Malaysia, have created a GESI Consultative Group (GCG), which includes representation from persons with disabilities, women, youth and indigenous people. Regular feedback from the GCG means that project interventions are designed with accessibility and inclusion in mind. It remains a community-driven feedback mechanism that the national authorities have indicated they will keep in place for future programmes.
The programme in Malaysia is also working to mainstream inclusion through the development of smart technology applications such as the Citizen Feedback Portal and the Orang Kurang Upaya (Persons with Disabilities). Through these applications, the public can submit complaints or suggestions related to city infrastructure, which will then be escalated to the appropriate departments within the municipality for further action to be taken, providing a platform for vulnerable groups to communicate feedback directly to the system.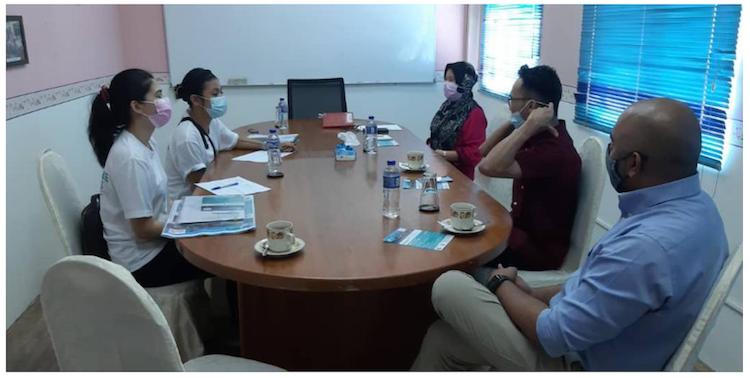 Members of Cerebral Palsy Johor in a discussion with the GFCP team in Iskandar Malaysia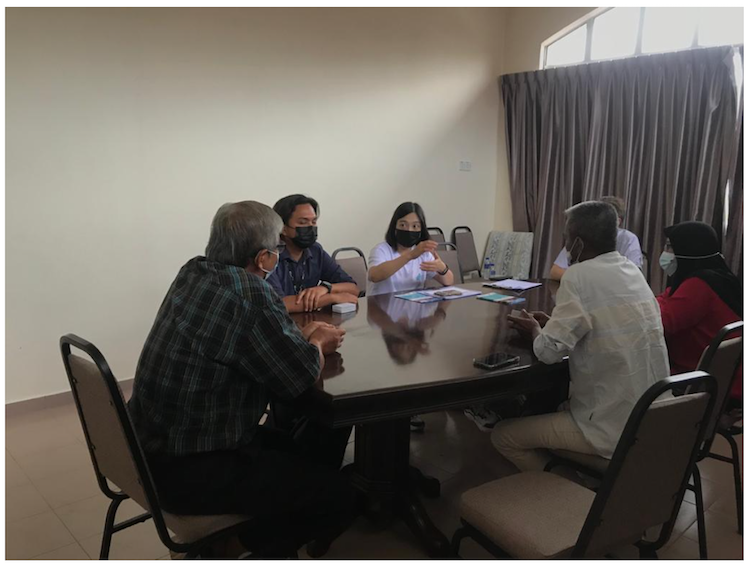 Members of Rehabilitation Centre for Persons with Disabilities (PPOKU) speaking with the GFCP team in Melaka
Throughout the life cycle of the programme, we have placed great importance on the needs of persons with disabilities and reinforced the importance of delivering sustainable infrastructure assets that are inclusive and accessible for all. Accessibility has been seen as a must-have, not an optional extra.

The Global Future Cities Programme in Southeast Asia has made progress in incorporating accessibility into urban development. Let's continue talking, thinking and learning about how accessibility helps our communities thrive.