On May 19, 2022, members of the Global Future Cities Programme team traveled to the 9th Africities Summit in Kisumu, Kenya. Team members participated in a UN-Habitat Investment Roundtable Event titled, "Unlocking resources to finance sustainable development," hosted by the UN-Habitat Cities Investment Facility.
Their goal was to discuss applications of the SDG Project Assessment Tool, share observations made since the beginning of the GFCP, and exchange lessons learnt about how to increase access to resources for sustainable financing and investment for urban development projects.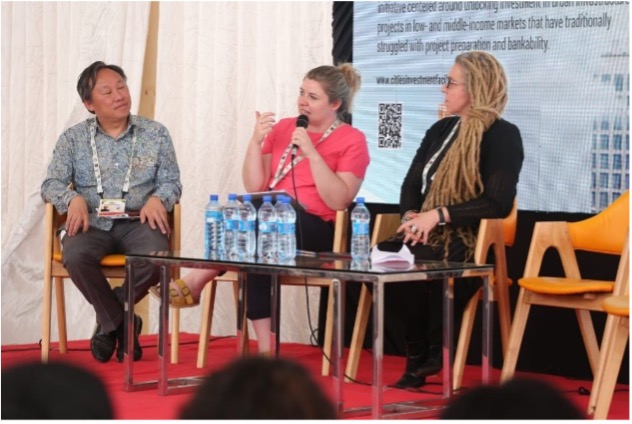 Panel discussion with contributions from UN-Habitat, Reall and GDI
The roundtable began with an opening keynote address by Ms Maimunah Mohd Sharif, Executive Director of UN-Habitat, followed by a panel discussion framing the event and topic, and including panelists Mr Neil Khor (UN-Habitat), Ms Estelle Robinson (Reall) and Ms Alice Gugelev (GDI).
A Q&A session and short networking session followed this to allow the audience to share their questions and enable a discussion with the panelists. Mr David Jackson then provided a 15-minute introduction to the Cities Investment Facility, outlining its goals, vision and anticipated offerings in relation to addressing key barriers faced by cities to unlock resources for financing urban development projects.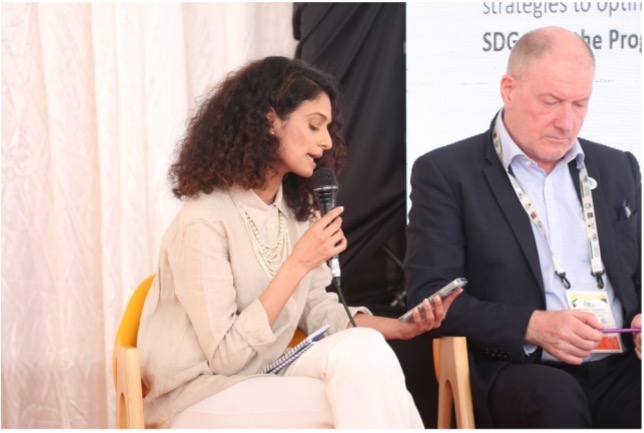 Presentation by Shaakira Chohan on advancing SDG Localisation using the SDG Project Assessment Tool
Ms Shaakira Chohan from the GFCP team then showcased the SDG Project Assessment Tool as a way of advancing SDG localisation in urban projects. Highlighting three projects from the GFCP – in Malaysia, Nigeria and Vietnam – Ms Chohan presented the SDG Tool as a way to support project profiling and project preparation for improved bankability. These projects, after incorporating the SDG Tool, were submitted to the Cities Investment Facility and have been accepted into the pipeline for further project support to help advance the project toward attracting blended finance for implementation.
A third showcase was presented by Ms Alice Odera from the Kisumu Lakefront Development Corporation highlighting the work of the Corporation in creating a master plan for the lakefront development.
The event concluded with an engaged discussion, taking questions from the audience and allowing all speakers an opportunity to respond.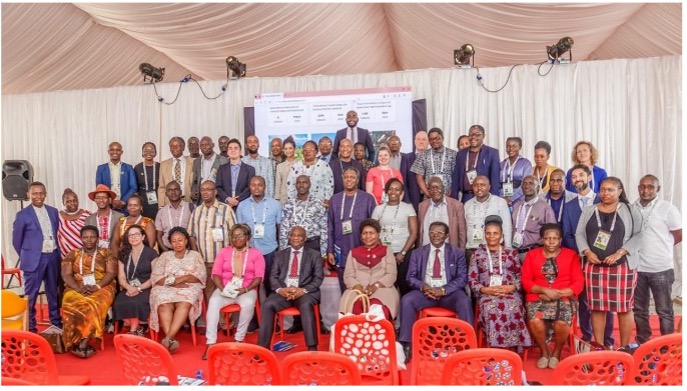 Group photo with all speakers and attendees of event
Read more about the SDG Tool's presentation at the investor roundtable here.