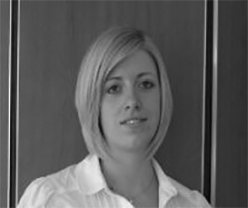 Ms Elizabeth Milsom, Programme Manager, Foreign, Commonwealth & Development Office
Elizabeth Milsom is the Lead for the Global Future Cities Prosperity Fund Programme, run by the UK Foreign, Commonwealth and Development Office. Her career has centred on programme and project management within central government spanning the sectors of sustainable development, energy innovation, energy policy, energy efficiency, and environmental awareness. She has a masters and doctorate in physical chemistry from the University of Bath, UK.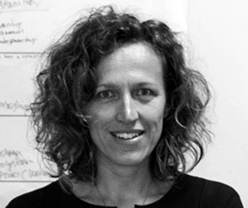 Ms Naomi Hoogervorst, Senior Urban Planner, UN Habitat
Naomi Hoogervorst is a senior urban planner at UN-Habitat's Urban Lab falling under the Planning, Finance and Economy Section (PFE Section). She is managing the Prosperity Fund Global Future Cities Programme and is the PFE Section's focal point on Social Inclusion and Human Rights. She holds a master's degree in architecture, Urbanism and Building sciences from the Technical University of Delft (NL). She has over 14 years of professional experience from UN-Habitat, the private sector, and Non-Governmental Organisations in managing programmes/projects and as a technical expert within architecture and, sustainable and inclusive urban development on neighbourhood, city, and national level.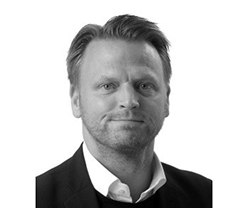 Mr Klas Groth, Senior Urban Planner, UN Habitat
As senior urban planner within the Urban Lab of the Planning Economy and Finance Section based at UN-Habitat's Headquarters in Nairobi, Mr Groth is managing the Global Future Cities Programme. Prior to UN-Habitat, his previous experience includes both international and national urban development and planning contexts, including 15 years within the City Planning Administration of Stockholm, Sweden. Trained within urban planning and design, he is registered within the Association of Swedish Architects and the Swedish Society for Town and Country Planning.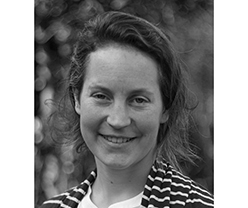 Ms Lucy Bruzzone, Programme Director University of Cambridge Institute for Sustainability Leadership
Lucy Bruzzone leads CISL's executive education engagement with the built environment sector and China. She coordinates CISL's wider engagement with cities and the built environment and delivers sustainability programmes for senior business leaders across the sector. She is also responsible for the delivery of key cities-focused programmes for Chinese government officials including the Beijing Municipal and Guangdong Provincial Governments. Between 2018 - 2020 Lucy was the Chair of the Business & Sustainability Programme in Chile and Australia. Lucy joined CISL in 2015 from Earthwatch, an international environmental charity where she headed up Earthwatch's Hong Kong office and oversaw operations in South East Asia. Lucy studied Geography at the University of Edinburgh and has earned the Post Graduate Certificate in Sustainable Value Chains from the University of Cambridge and completed CISL's online High Impact Leadership programme. She is a Fellow of the Royal Geographical Society.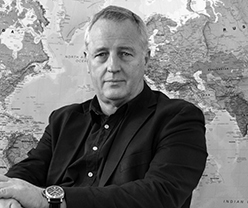 Mr Peter Oborn, Strategic Adviser UK Built Environment Advisory Group
Peter Oborn is a chartered architect and strategic client adviser with considerable experience of working internationally and served as the inaugural Chair of the UK Built Environment Advisory Group which was launched at Habitat III. He recently acted as architect adviser to the Government of Oman in connection with a planned city extension at Madinat Al Irfan which is intended to provide a catalyst for change in the Sultanate. More recently, Peter served as architectural adviser in connection with Green City Kigali. Led by Rwanda's Green Fund (Fonerwa) and supported by KfW Development Bank, Green City Kigali seeks to develop a model community on a 600ha site situated in the capital city to provide housing that is affordable for all and to serve as a showcase for sustainable urban development, establishing new standards that can be replicated elsewhere in Rwanda and beyond while also setting a clear trajectory towards a Net Zero future.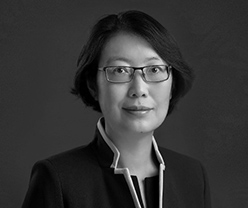 Dr Wei Yang FRTPI FACSS MCIHT, President, Royal Town Planning Institute
Wei is the President of the Royal Town Planning Institute for 2021. She is a lead figure in researching, promoting, and implementing 21st Century Garden City approach worldwide. She has extensive experience in managing multi-disciplinary teams. Her professional strengths lie in combining innovative planning inspirations with feasible implementation solutions. Wei is the Founder of Wei Yang & Partners, an award-winning master planning firm in London. Actively promoting joined up thinking between different professionals, Wei is a Fellow of Academy of Social Sciences, an Independent Trustee of the Landscape Institute, a board member of the British Library, and a Board Trustee of Milton Keynes City Discovery Centre.