Summary
As part of the Global Future Cities Programme (GFCP) capacity building plan, several virtual workshops were organised by the Malaysia Project Team with collaboration from UK partners to leverage off international expertise and share knowledge and best practices with regards to the interventions introduced in Iskandar Malaysia and Melaka under the GFCP.
Some of the themes covered include Geographic Information System (GIS) capability, Intelligent Transportation Systems (ITS) development, Urban and Transport Planning, Gender Equality and Social Inclusion (GESI), alignment of standards and data sharing policies, and heritage area conservation. These sessions were delivered in English and the key audience were made up of the project stakeholders, government and federal agencies, professional and business associations, as well as academic institutions.
Please see the summary of the sessions and presentations below.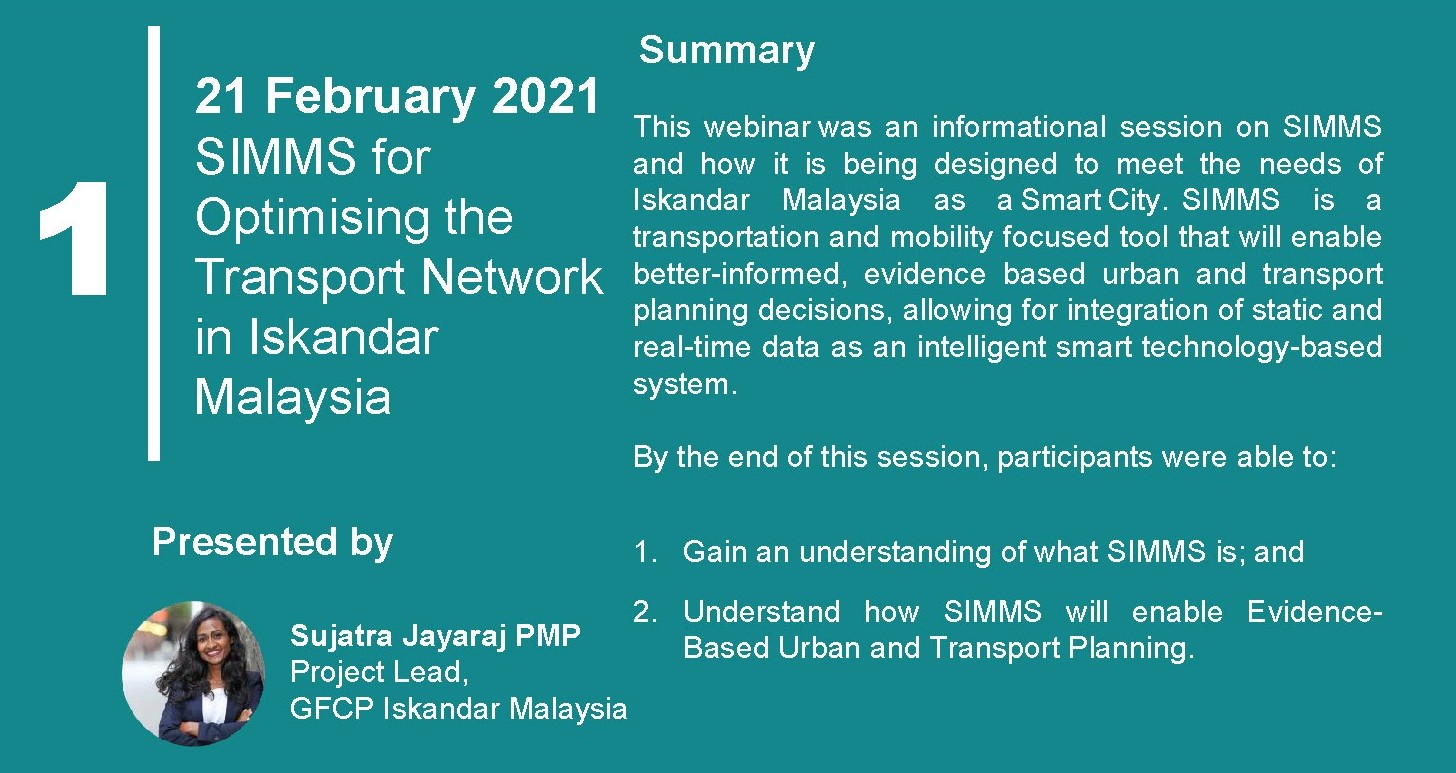 Presentation: SIMMS for optimising the transport network in Malaysia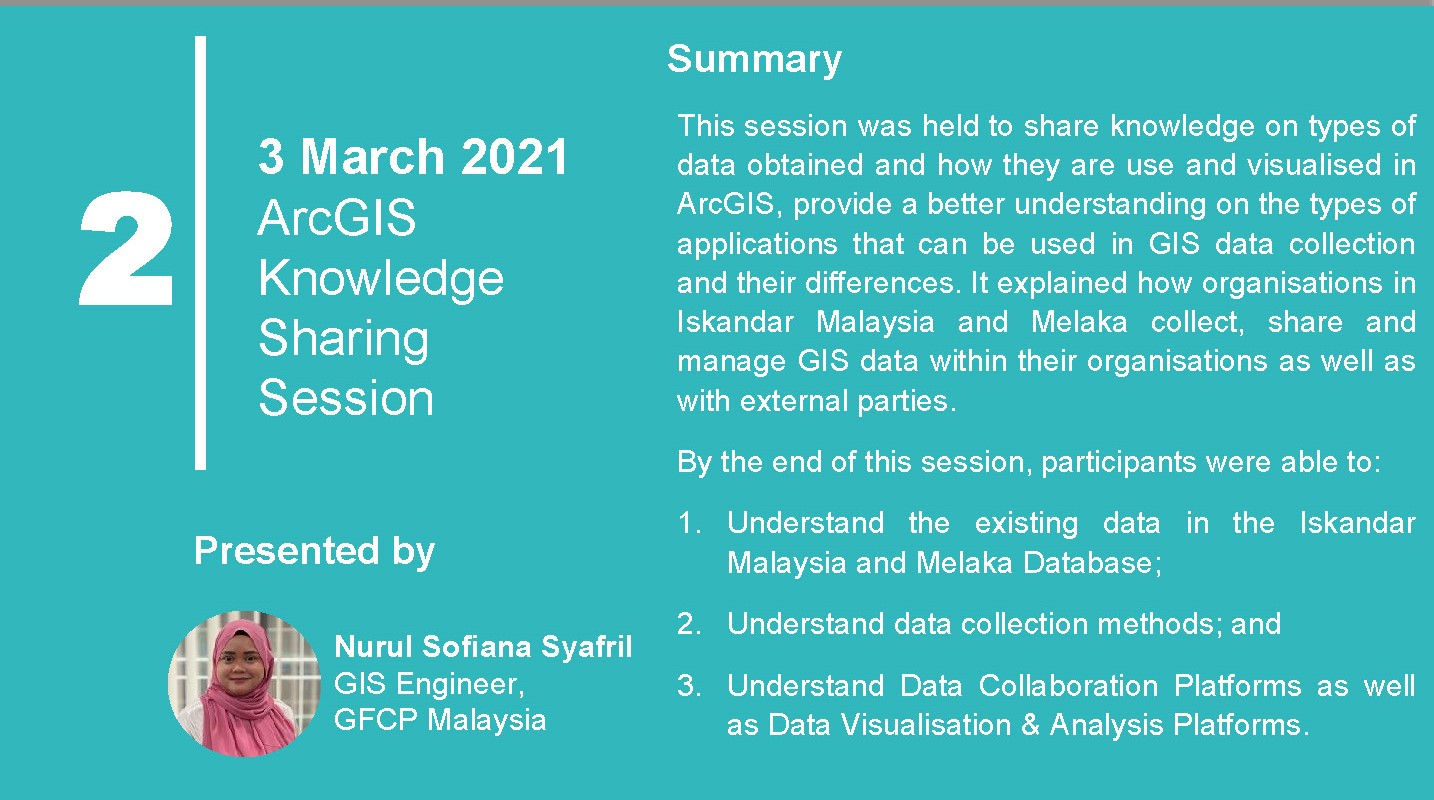 Presentation: ArcGIS Knowledge Sharing for GFCP Melaka _ Iskandar Malaysia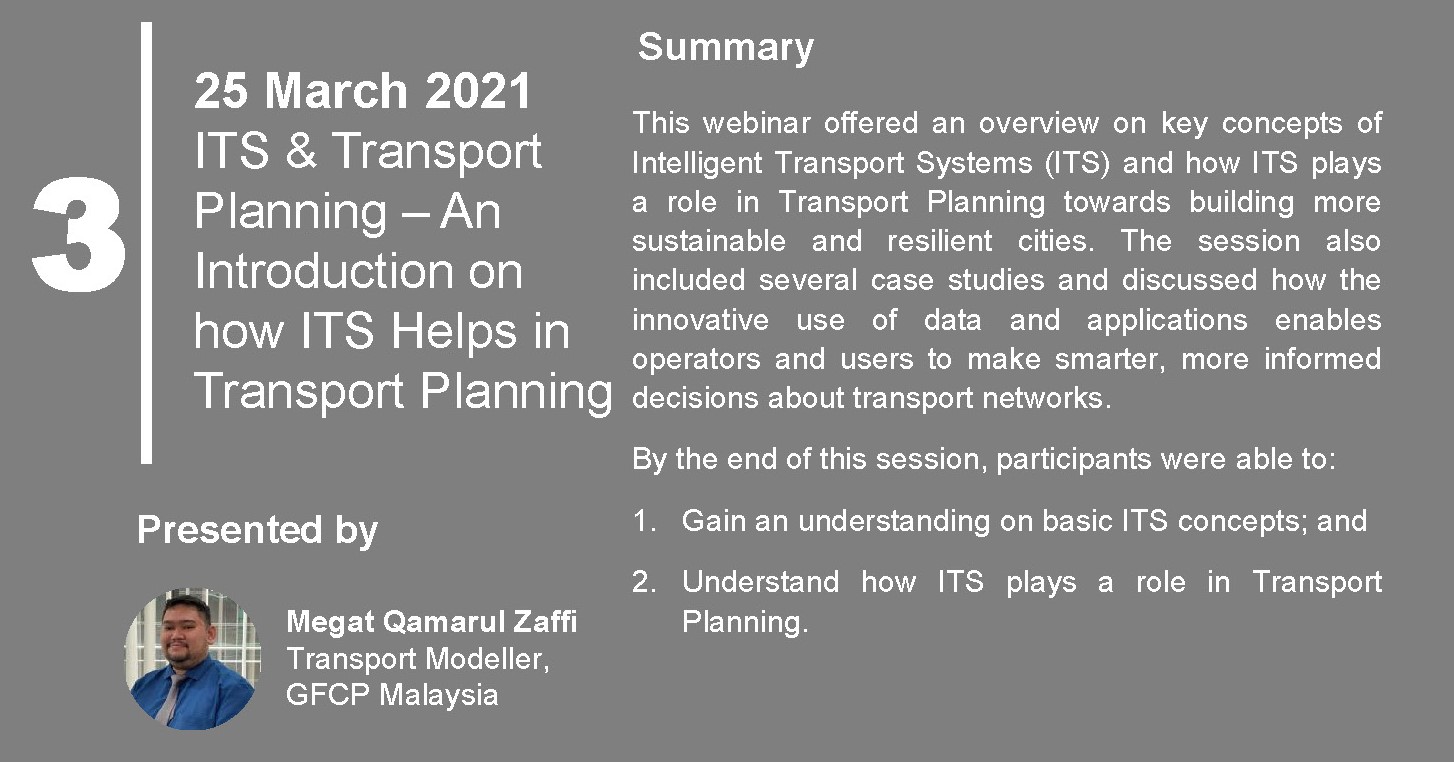 Presentation: ITS and Transport Planning-Introduction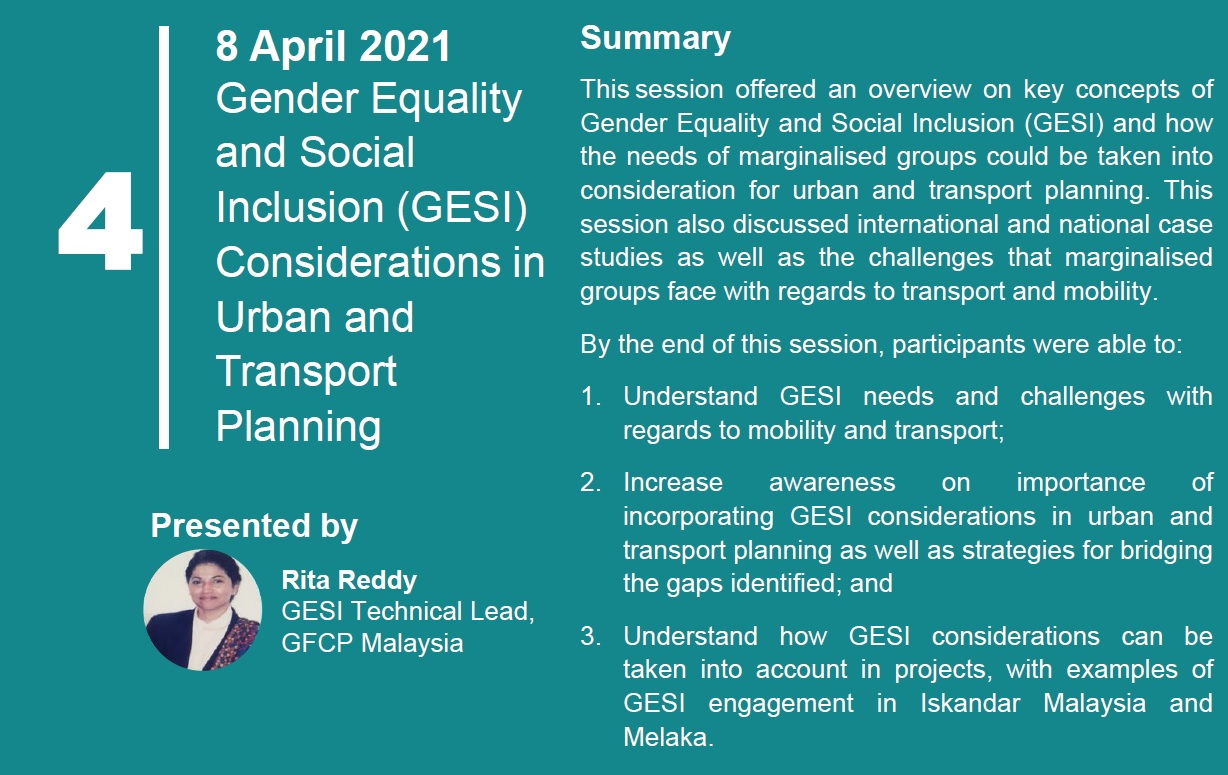 Presentation: GESI Considerations in Urban and Transport Planning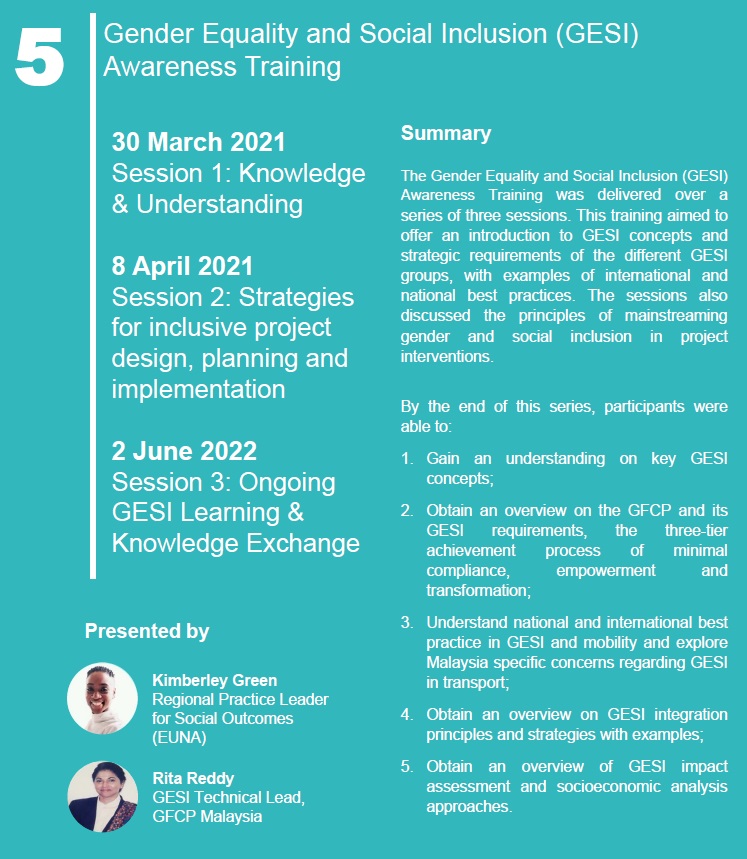 Handout: GESI Awareness Training
Presentations:
GESI training session 1: Knowledge and Understanding
GESI training session 2: Strategies for inclusive project design, planning and implementation
GESI training session 3: Ongoing GESI learning and knowledge exchange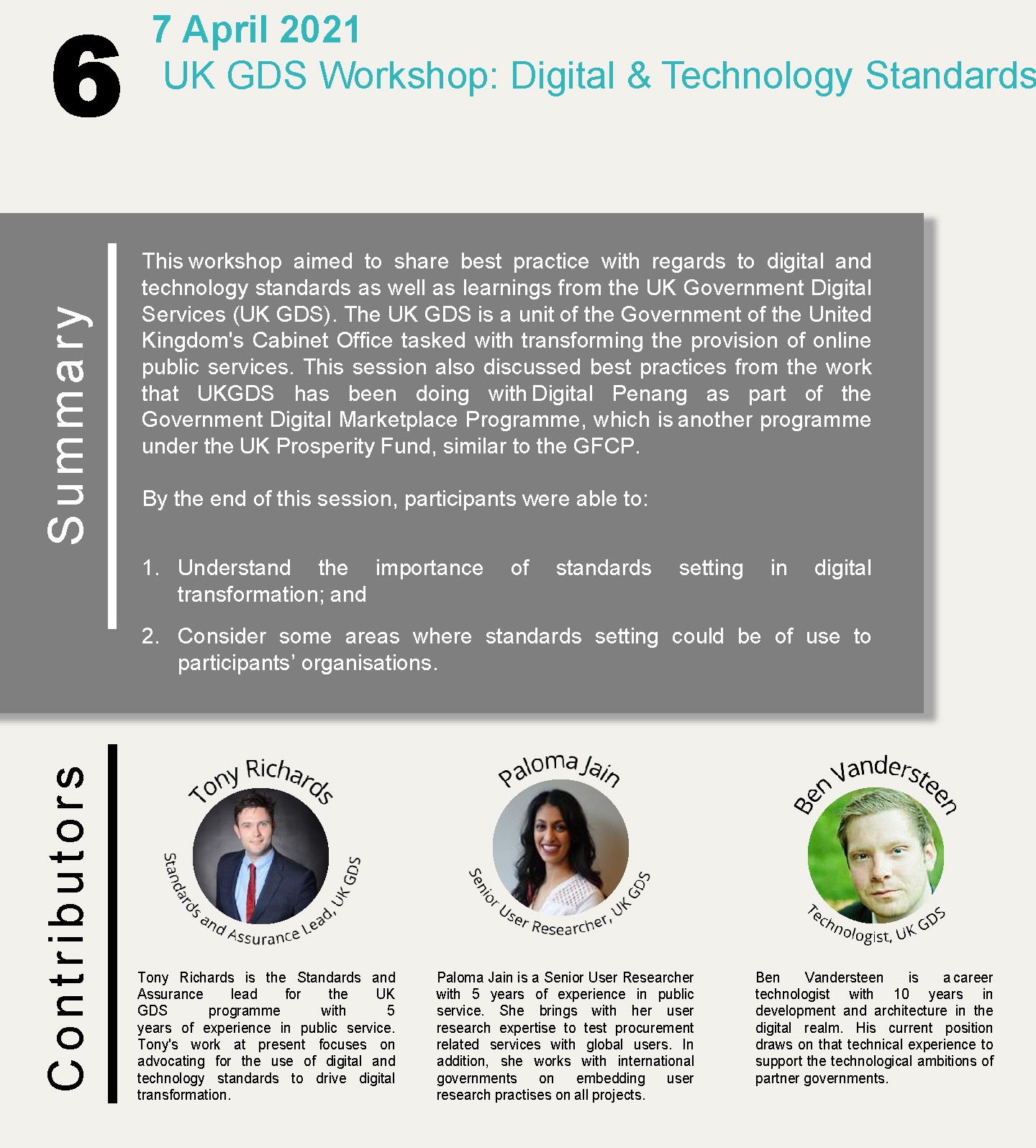 Presentation: GFCP UK GDS workshop on Digital and Technology Standards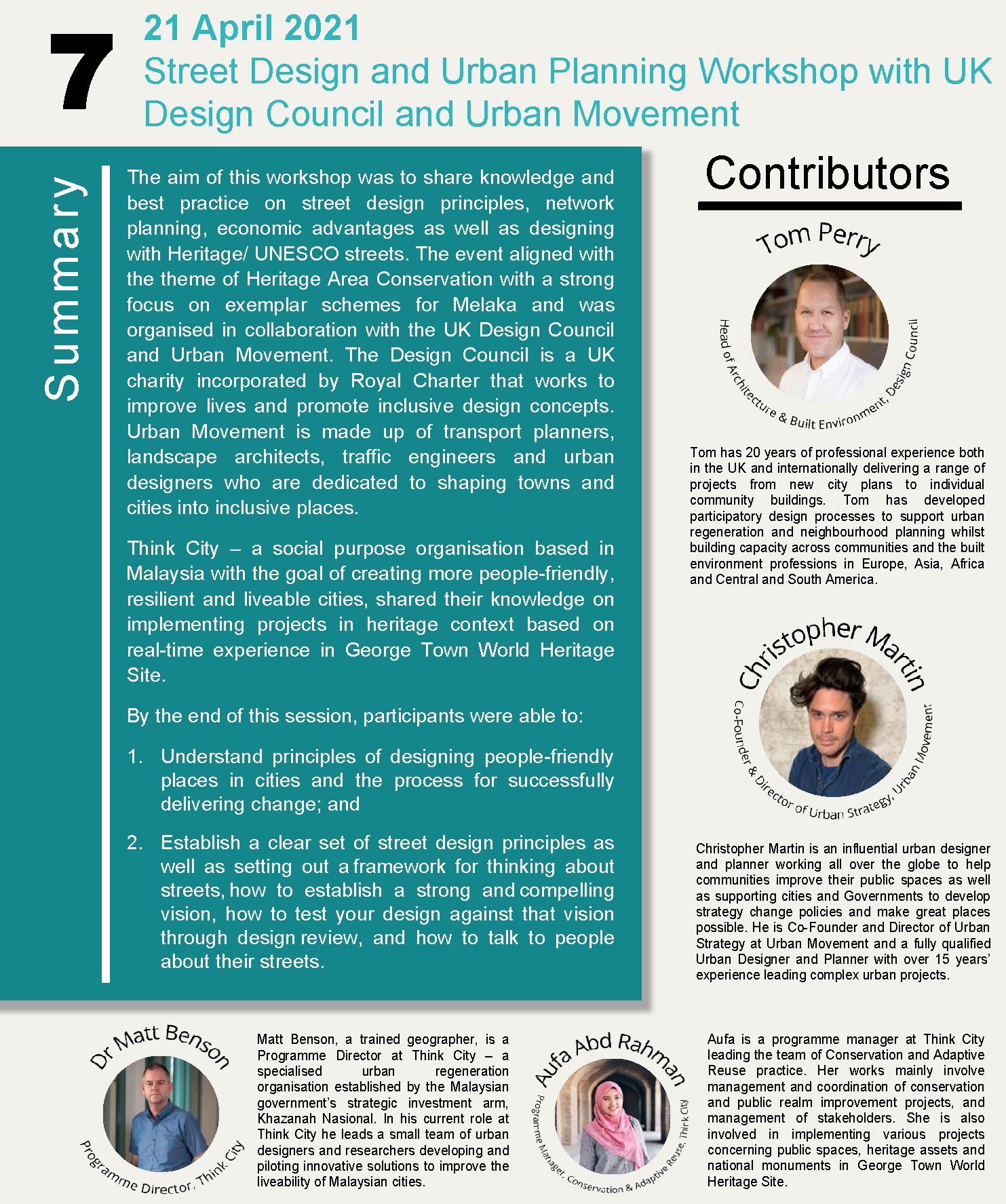 Presentations:
North Seafront, George Town World Heritage Site - Think City slide deck
Street Design Urban Planning - Design Council - Urban Movement slide deck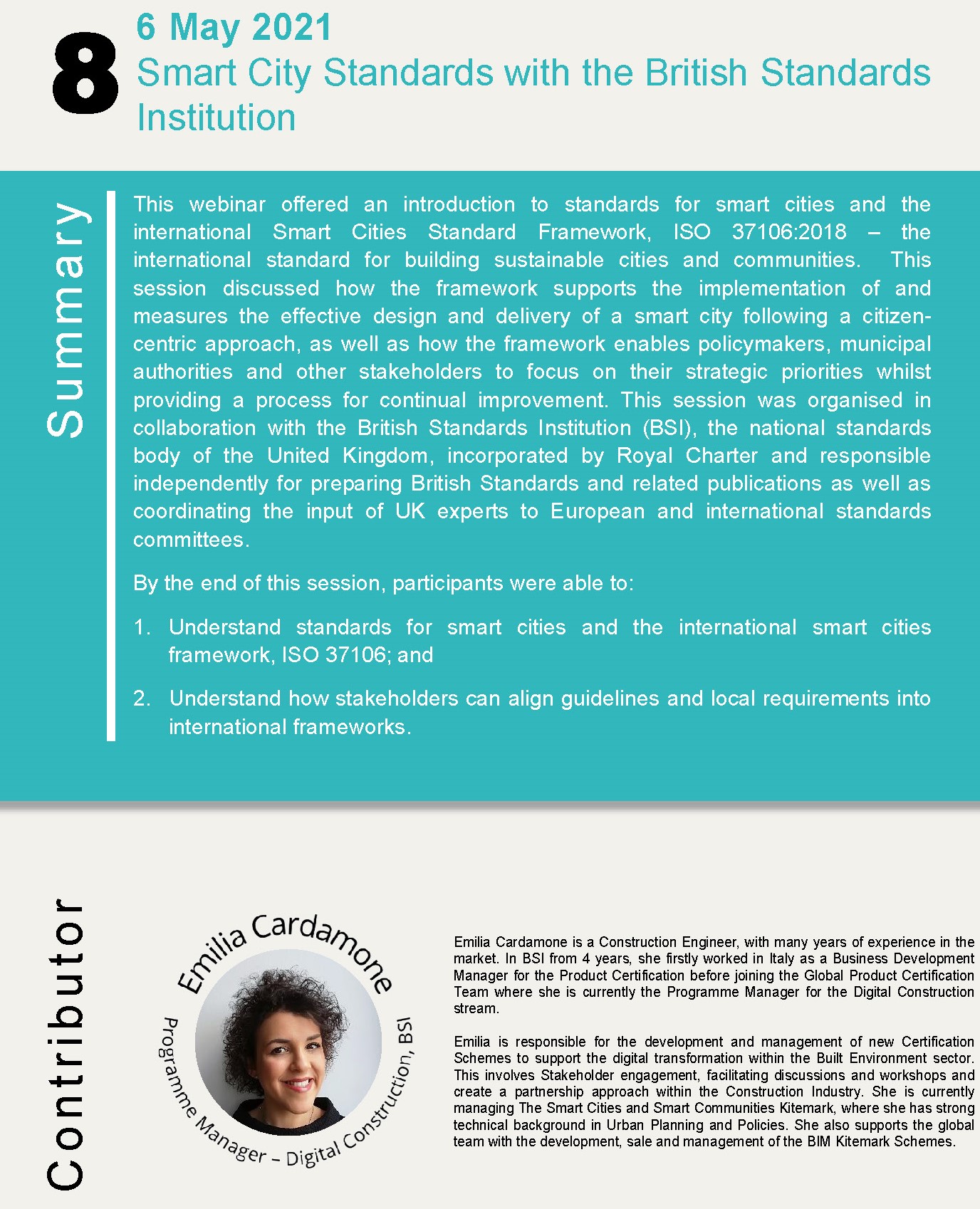 Presentation: BSI Smart City Standards Webinar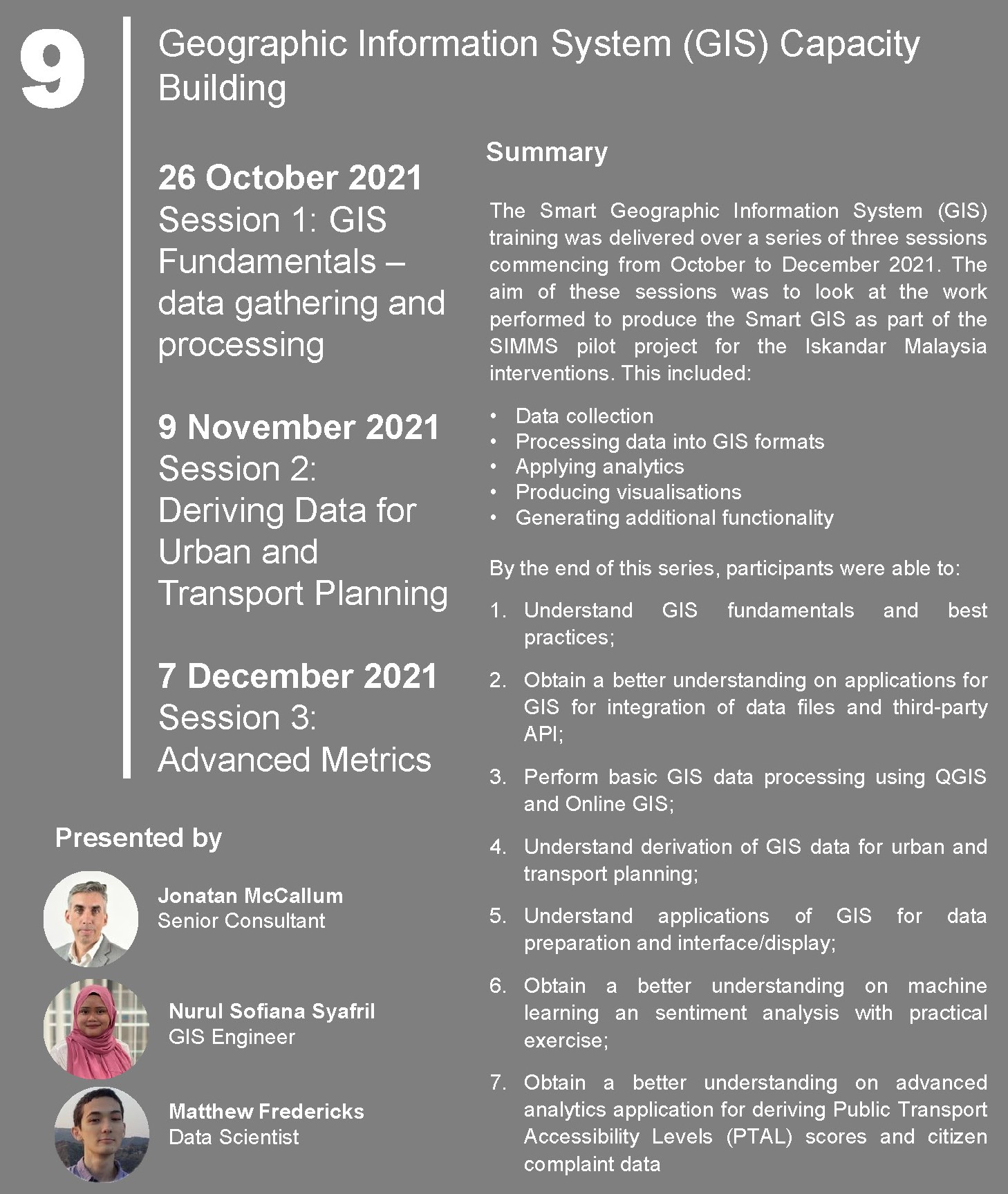 Presentations:
Smart GIS Training session 1: GIS Fundamentals
Smart GIS Training session 2: Data derivation for Urban - Transport Planning
Smart GIS Training session 3: Advanced Analytics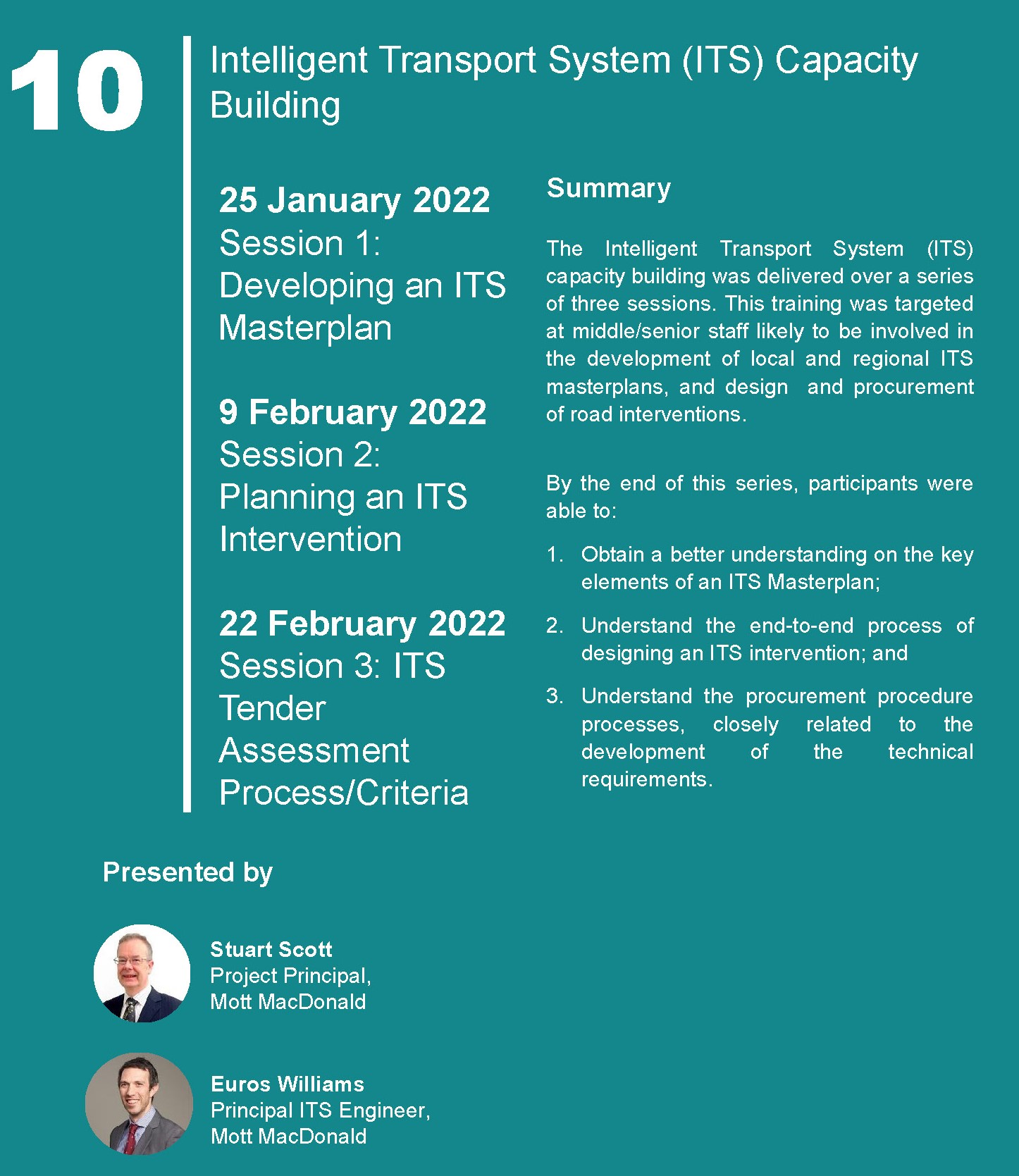 Handout: ITS Capacity Building - Technical Note
Presentations:
ITS capacity building session 1: Developing an ITS Masterplan
ITS capacity building session 2: Planning an ITS intervention
ITS capacity building session 3: ITS Tender Assessment Process